Estimated read time: 1-2 minutes
This archived news story is available only for your personal, non-commercial use. Information in the story may be outdated or superseded by additional information. Reading or replaying the story in its archived form does not constitute a republication of the story.
Sandra Yi ReportingSalt Lake City Police are still looking for a road rage suspect involved in an incident that started with of a parking ticket.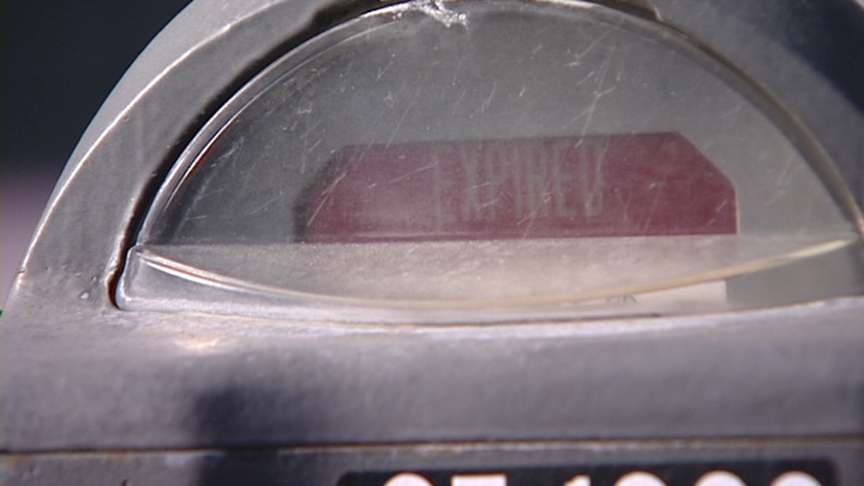 The man left his car in front of an expired meter. Turns out, he's done it before. Police say he has a slew of unpaid parking tickets and he wasn't about to pay for them today.
But one man didn't pay.
Det. Dwayne Baird: "There was more than 600 dollars in outstanding parking fines."
Now he's paying the price.
Det. Dwayne Baird: "What could have been a bad thing happen to him today is going to be a bad thing happen to him for some time to come."
Police say the man parked his vehicle outside Questar Gas and didn't feed the meter. A parking enforcement officer began to write a ticket and discovered the unpaid fines. The officer called for a tow truck.
Det. Dwayne Baird: "At that point, the driver of the truck came out and confronted the parking enforcement officer, said he wasn't going to allow him to impound his truck."
That's when things took a violent turn. Police say the man rammed the parked vehicle in front of him, backed into the officer's truck, then tried to run the officer down. Now he faces assault charges.
Det. Dwayne Baird: "He takes what is a simple case of not paying past fines to what now is a jailable offense and a felony."
The man is 53-years old and was wearing a white shirt and tie. He was driving a 2000 blue, full-size Chevy Suburban, with Utah License Plate 341-LKJ.
Anyone with information can call the Salt Lake City Police Department.
Fortunately, the parking enforcement officer was not injured.
×
Most recent Utah stories