Estimated read time: 3-4 minutes
This archived news story is available only for your personal, non-commercial use. Information in the story may be outdated or superseded by additional information. Reading or replaying the story in its archived form does not constitute a republication of the story.
SALT LAKE CITY -- Doctors say the unborn child of a pregnant woman stabbed in the stomach will be OK.
Meanwhile, investigators may use social media to build their case against the accused attacker.
The man accused in the stabbing, the woman's boyfriend, is now behind bars. Jeffery Ingram was taken into custody Tuesday night shortly after the attack.
He was booked into the Salt Lake County Jail on suspicion of aggravated assault and violation of a protective order. Police are also looking into filing an attempted murder charge against him.
Police say Tuesday night around 7:00 Ingram followed his 4-month-pregnant ex-girlfriend from the TRAX station at 95 W. Center Street in Midvale to a nearby smoke shop where he began fighting with her over a protective order that she had filed against him earlier in the day.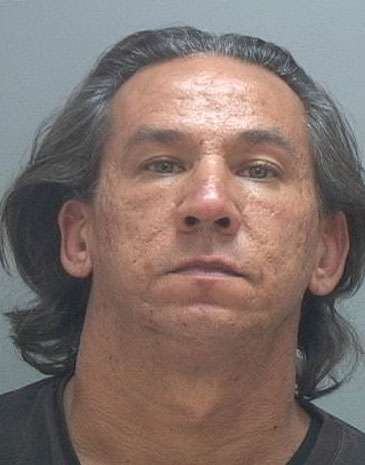 Police say they were also fighting on the paternity of the unborn child. The fight escalated and Ingram threatened to kill the woman.
Police say he then pulled out a knife and stabbed her in the neck, hand and stomach. The injuries to the neck and hand were not life-threatening but the stab wound to the woman's stomach was more serious.
"The doctor says it's still important to make sure that everything is OK," said Sgt. Marcelo Rapela. "Fortunately for her, the stab wound didn't penetrate past the stomach muscle, which protected the child. So the child was not injured in any way."
Police dogs traced Ingram's scent to a nearby TRAX station where investigators believe he got onto a train to flee the area. Midvale officers then contacted Salt Lake City police who knew Ingram recently stayed at a homeless shelter in the city.
Officers arrested him around midnight.
Wednesday, KSL received an e-mail from the victim's friend forwarding Ingram's "My Yearbook Page" -- a site similar to MySpace. The page has his name and photo and interesting posts from six days ago.
One post asks the question, "What is the one thing you would do to make this world better?" His answer, "Get rid of one person: Monica Allen."
The next question reads, "What was the last thing you talked to your friends about?" Ingram's answer was, "My ex. She is a horrible, rotten person."
Finally he posts, "Trying not to kill a horrible, lying, cheating, (expletive) of an ex-girlfriend." Police are now looking into this.
"Of course we have to prove that it was him that wrote it down there, and that's all part of what our detectives will be doing in the next little bit," said Sgt. Torin Chambers with Midvale police. "But if we could show that it was him, boy it really shows what his mindset was."
The victim was still in the hospital Wednesday. Police say doctors want to continue to monitor the woman and the baby.
Because Ingram threatened to kill his ex-girlfriend before stabbing her, the case will be handed over to the district attorney to screen for possible attempted murder charges.
------
Story compiled with contributions from Shara Park and Nicole Gonzales.
×
Related stories
Most recent Utah stories