Estimated read time: 5-6 minutes
This archived news story is available only for your personal, non-commercial use. Information in the story may be outdated or superseded by additional information. Reading or replaying the story in its archived form does not constitute a republication of the story.
SALT LAKE CITY — The slow process of selecting potential jurors for the Elizabeth Smart kidnapping trial continued Tuesday afternoon.
So far, 17 prospective jurors have been selected and 12 have been rejected.
U.S. District Judge Dale Kimball said he needs to retain 32 prospective jurors before proceeding to the next phase, when the jury pool will be whittled down to a 12-member panel with two alternates, who will decide the fate of Brian David Mitchell.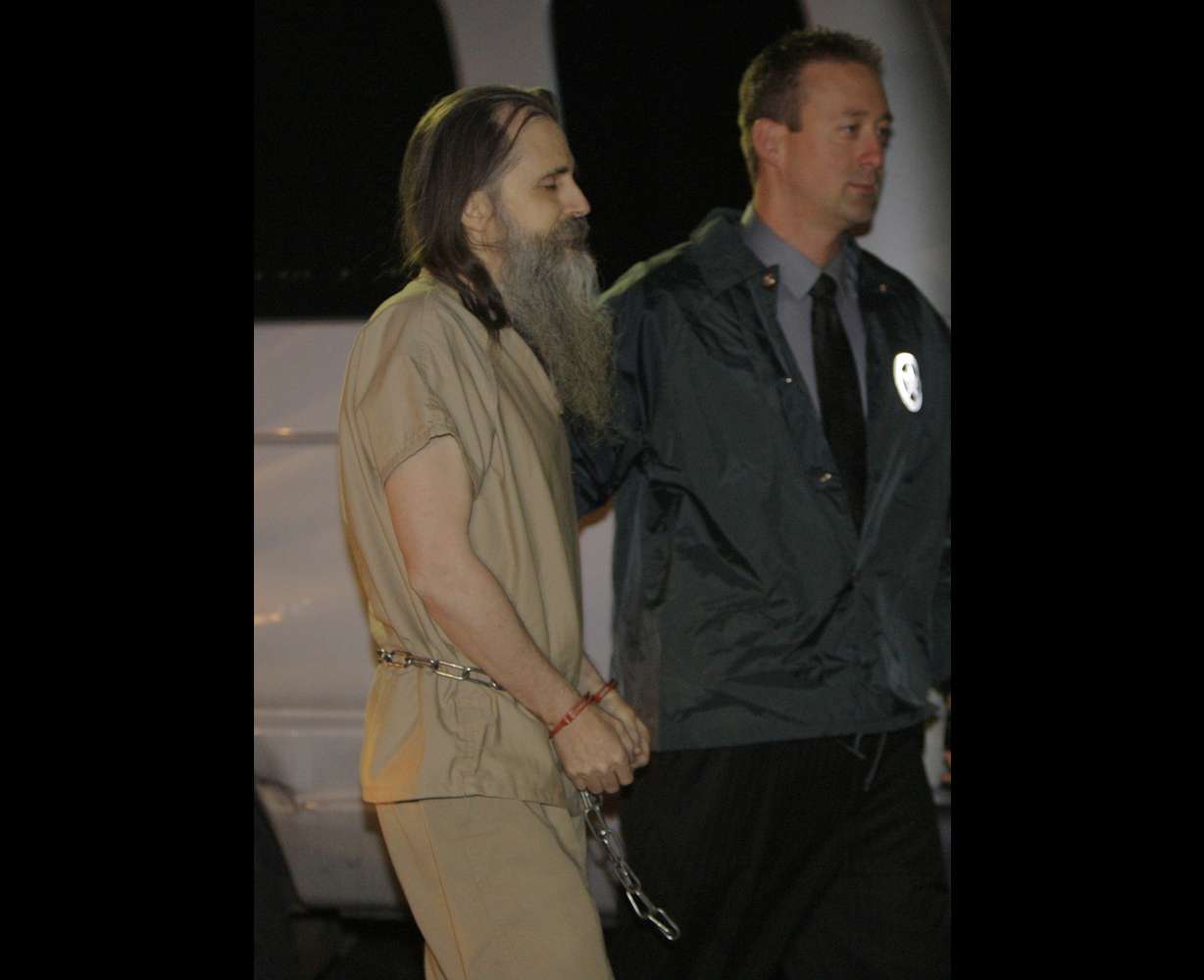 Once 32 people who the judge believes to be appropriate candidates are selected, the defense will be allowed to eliminate 11 of the potential jurors while prosecutors will be allowed to eliminate seven.
As they did with all but one juror Monday, the defense Tuesday has asked to dismissed each of the potential jurors questioned. In one case, prosecutors also asked to have a candidate dismissed, but Kimball retained the woman, anyway.
The judge hinted to attorneys on both sides that he wanted to speed up the jury selection, reminding them the process is designed to "select a fair jury, not one favorable to one side."
Attorneys are currently questioning and average of three potential jurors per hour. Defense attorneys routinely question candidates for about 15 to 20 minutes, while prosecutors then spend and average of about two minutes asking basic yes or no questions.
Attorneys will try to get through 20 people Wednesday. A jury could be picked by Thursday with attorneys giving opening statements the same day.
Mitchell spent about 20 minutes in the federal courtroom Tuesday morning — much more time than he's usually allowed to remain. In previous court proceedings, he has routinely been escorted into a nearby annex because of his disruptive singing.
When Mitchell arrived Tuesday, he was singing hymns. But during a couple of occasions, he stopped singing for periods of time and participated in conversations with his defense attorney, Robert Steele — something he seldom has done in other court hearings.
When the judge entered the courtroom, Mitchell seemed to sing louder until he was dismissed from the courtroom. He left with his eyes closed and his hands held in a prayer-like fashion.
One prospective juror, who saw Mitchell in the courtroom Monday morning, said he thought Mitchell sung well and carried a nice tune. The man was dismissed for potential hardship because his pregnant wife is due in January.
Potential jurors retained Tuesday include:
A woman who attorneys on both sides asked to dismiss, but Kimball refused. She has young children, assumes Mitchell took Smart because he was found with her and also said she assumes he is mentally ill. She said her father was seriously injured in a gang-related crime several years ago and she has a sister with mental illness and a substance abuse addiction. Kimball said he believes she could listen to the evidence and decide fairly.
A woman retained who said she is opposed to young children being forced into marriages with older people. "I don't think any 14-year-old should be marrying a 50-year-old whether it's for religious reasons or other reasons," she said. She said she knew Elizabeth had been found with Mitchell, but when asked if that meant he'd abducted her, she said, "She was a missing child who was well known. If he didn't take her, he should have reported her to someone." She also said she doesn't like defense attorneys with a win-at-all-costs attitude and cited the OJ Simpson trial as an example.
A man who served 24 years in the military and has a 12-year-old daughter. He said he has a friend who was a defense attorney and that would be a difficult job. The friend said he told him he once had to defend a man he knew was guilty and his friend said, "You can emotionally be feeling one thing but you could be doing the total opposite. You have a job to do."
An unemployed paralegal who attends night school. The woman said she doesn't keep up with the news, said she has a brother who is serving prison time for sexual abuse of a family member and has a brother with a learning disability.
A Vernal man with a young family who said he was once engaged to a woman who had been a victim of a sex crime. The man does not follow many current events and said he didn't remember Mitchell's name until he saw it on the juror questionnaire.
One of the dismissed jury candidates was a woman who also said she didn't remember Mitchell's name. She said when she was brought into the courtroom Monday while Mitchell was still present, she thought the radio was playing until she realized it was Mitchell singing.
Defense attorneys have made a point of wanting all prospective jurors to see Mitchell singing in the courtroom. At one point, Steele asked the judge if the next round of jurors would be able to see Mitchell in person and the judge said they would.
On Monday, the court had hoped to question 35 prospective jurors. A total of 17 prospective jurors were questioned with nine retained, four women and five men.
Mitchell is accused of kidnapping and sexually assaulting Elizabeth Smart in 2002 when she was 14. Smart, along with her sister, Mary Katherine Smart, and mother, Lois Smart, were all expected to testify at the trial.
------
Story written by Pat Reavy with contributions from Sandra Yi.
×
Related links
Related stories
Most recent Utah stories