Estimated read time: 2-3 minutes
This archived news story is available only for your personal, non-commercial use. Information in the story may be outdated or superseded by additional information. Reading or replaying the story in its archived form does not constitute a republication of the story.
Tonya Papanikolas ReportingUtah's known for its large population of children, but as baby boomers age, we'll also have a booming population of elderly residents. And that has it's own set of challenges, which the state is now preparing to face.
Utah's senior population is growing fast. Five years ago the state had 213-thousand seniors. By the year 2015, that number will jump 50-percent, and will increase 155% by 2030. Utah wants to make sure it's ready for that changing dynamic.
Maureen Henry, Utah Commission on Aging Executive Director: "We're looking at what does life consist of over 65."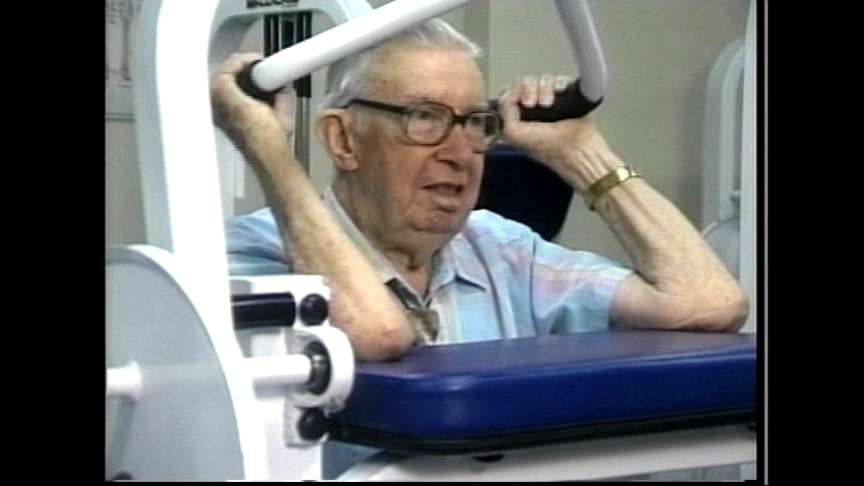 This last year the legislature formed a special Commission on Aging to identify issues seniors face and how the state can work to change problems. They're asking who will care for this population with the nursing shortage, and how can they make more seniors understand the importance of eating right and exercising?
LaDene Larsen, Utah Department of Health: "Seniors who exercise, especially do strength building, flexibility, they're much less likely to fall or to suffer serious injury if they do because they're better coordinated and have better muscle strength."
Bob Schrank, Senior: "My wife and I work out three times a week. We go to the pool and I go into the fitness center."
The committee will be looking at transportation and driving issues.
Bob Schrank, Senior: "At night it's more difficult to see against lights and, I'm not alert as I used to be."
Maureen Henry: "How do we make the roads safer for senior drivers? How do we make sure they can read signs?"
And will there be enough jobs for seniors? Experts say about 75% of baby boomers don't plan to retire when they turn 65, either because they enjoy their work or they still need the income.
Peggy Wright loves working and says she'll probably hold a job into her 80s. She's currently a recreation aid at St. Joseph's Villa.
Peggy Wright, Working Past Retirement: "I wouldn't trade this job for anything. There's no amount of money that would make me give it up."
With seniors a common target of financial exploitation, the committee will investigate how more cases can be prosecuted.
×
Most recent Utah stories