Estimated read time: 2-3 minutes
This archived news story is available only for your personal, non-commercial use. Information in the story may be outdated or superseded by additional information. Reading or replaying the story in its archived form does not constitute a republication of the story.
Dina Freedman ReportingAs gas prices bounce around and the air becomes more polluted, looking into alternative sources of power for our cars becomes more essential. One student from Ogden has taken the initiative to not just develop a hybrid, but a solely electric vehicle, which he plans to race next spring.
It seems like everything is becoming more expensive: more money for gas, more money for heat, more money to just simply live our lives. With gas prices changing so much lately, now is an important time to look into different ways of powering vehicles.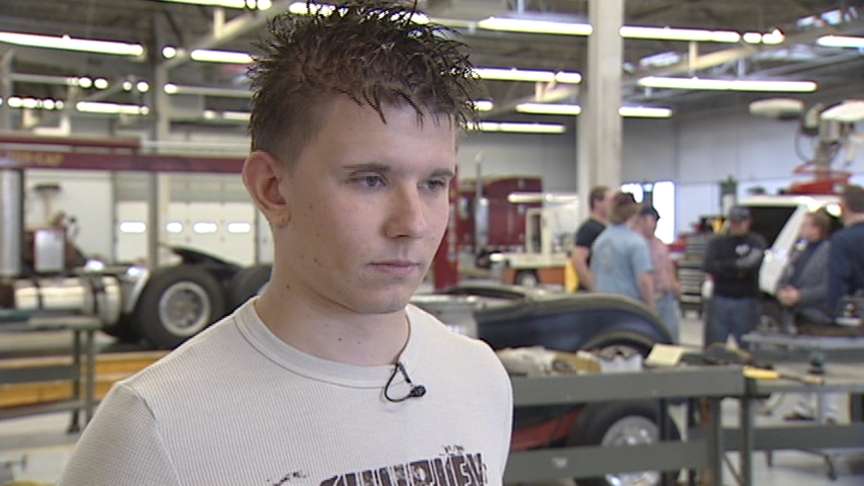 Brent Singleton realizes this and knows that it's time to start cracking on some new ways to power our cars.
Brent Singleton, Student: "Since it's electric, anything that creates some sort of energy can be your fuel source."
That's the idea behind this. It will become the first hybrid electric 1932 Ford Roadster.
Brent Singleton: "Their idea of a hybrid vehicle is that you run a gas motor to run electric, and then you have a little bit of battery pack to do the rest. And this is a mainly electric motor so you can have any fuel system on it, and on this one, it can be anything you want it to be!"
The key here being any type of anything that creates power, such as the wind, the sun, hydrogen or whatever else you can think of that makes energy.
But Brent can't do this alone, that's why he's asking for help from other students. He's received some help from the diesel department at Bridgerland Applied Technology College; they're putting together the body of the car, like the wheels and the brakes.
Vern Smith, BATC Dept. Head: "It makes a lot of sense, we need something else, let alone the emissions difference between an electric car and a fossil fuel car. It's an important thing, I think it's important for students. I think it's important for everybody. Ithink we need a change."
Once other students all work together and create the rest of the car, the next step is to make a kit so people can convert to their own electric vehicles.
Brent Singleton: "A kit car is where you buy every part individually. So, if you have every part off of the shelf, you can design everything, anyway that you want. And in the end you just buy a kit and it would go together really fast, and it would be really inexpensive."
College and high school students are invited to participate in this project, which eventually could break records in electric vehicle racing next year.
If you are a student or a business that would like to get involved with developing the 1932 Ford Roaster all Electric Car just email Brent Singleton at brent@saltflats.com
×
Most recent Utah stories