Estimated read time: 2-3 minutes
This archived news story is available only for your personal, non-commercial use. Information in the story may be outdated or superseded by additional information. Reading or replaying the story in its archived form does not constitute a republication of the story.
The mere thought of bed bugs can make your skin crawl, and a recent resurgence of the tiny pests across the country has everyone bugged. But do bed bugs only live in your bed? And can they hitch a ride on your clothing? We're debunking some of the myths about bed bugs and what you really need to do to get rid of them.
First of all, though their name suggests bed bugs live only in beds, that's not true. They can live in couches, chairs, basically anywhere where you sit or lie quietly for long periods of time.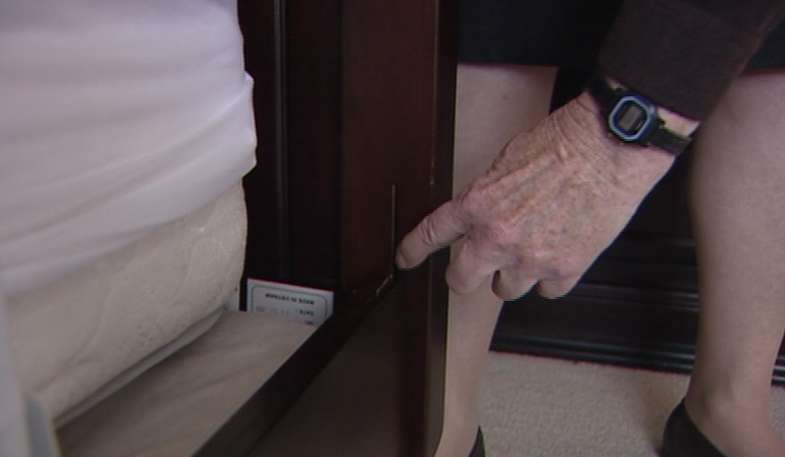 The myths about bed bugs seem to be spreading faster than the bugs themselves. One currently being circulated via e-mail claims the bugs are coming in on clothing and towels from companies outside America.
At first it seems to have some truth to it. After all, several stores in New York city had to close due to infestation, but are the bugs really coming home with you on your brand new outfit? That is mostly false.
Diane Keay, environmental health area supervisor, with the Salt Lake Valley Health Department, said, "While it's a possibility, and anything is possible, I don't think it's a likely scenario."
How to get rid of bed bugs:
De-clutter your home; caulk cracks, and repair wall coverings to eliminate hiding and breeding places
Vacuum the mattress (especially the seams and tufts), box springs, bed frame, baseboards, and any furniture near the bed on a daily basis. Placing a dust mite resistant mattress cover over the mattress and box springs will make the vacuuming easier (keep on for one year). Empty, change or store the vacuum bag inside another container; vacuuming only removes the bed bugs, it does not kill them.
Source: Salt Lake Valley Health Dept.
Keay ran us through the bed bug truth test and says the bugs do not intentionally hitchhike on clothing. The majority of infestations come from international travel when they get inside suitcases.
The e-mail suggests people put all new clothing and linens in the dryer first thing. Does that really kill bed bugs?
"Putting things in a dryer will kill bedbugs and kill their eggs, most insecticides will not kill their eggs," Keay said.
Fast facts on Bed Bugs
Do not transmit diseases to people
May trigger asthma
Can not fly or jump, but can run fast
Are large enough to be seen
Can be transported in personal belongings
Are often found on thrown out furniture
Can travel through a building
Can be difficult to control
Can be eliminated and prevented
Source: New York State Integrated Pest Mgmt Program
In fact, homes that are trying to get rid of bed bugs should dry their sheets daily, in addition to using a pesticide, preferably applied by an expert. If you decide to do it yourself, will just any pesticide work? No, you should make sure it's specifically made for bedbugs.
"Be sure the label says it can be used on mattresses," Keay said.
One of the biggest questions is: Are bed bugs only in dirty homes? No they're not.
Keay said, "The level of housekeeping really has nothing to do with whether you are going to get bedbugs or not."
Another precaution you can take is to place a bowl under each leg of your bed, then fill it with a quarter to a half inch of mineral oil. And when traveling, keep your suitcase on the luggage rack as bed bugs have a hard time climbing the metal legs.
E-mail: sdallof@ksl.com
×
Related links
Related stories
Most recent Utah stories