Estimated read time: 2-3 minutes
This archived news story is available only for your personal, non-commercial use. Information in the story may be outdated or superseded by additional information. Reading or replaying the story in its archived form does not constitute a republication of the story.
Richard Piatt Reporting"It's a great thing. Why would it not be?"
Utah shoppers are buzzing about a couple retail giants. A massive furniture store has possible plans in Draper, and a computer giant steps into The Gateway.
The Scandinavian home furnishings retailer IKEA won't confirm it's plans to come to Draper next year, but Apple Computers has confirmed plans to open its first retail outlet in Utah this Saturday.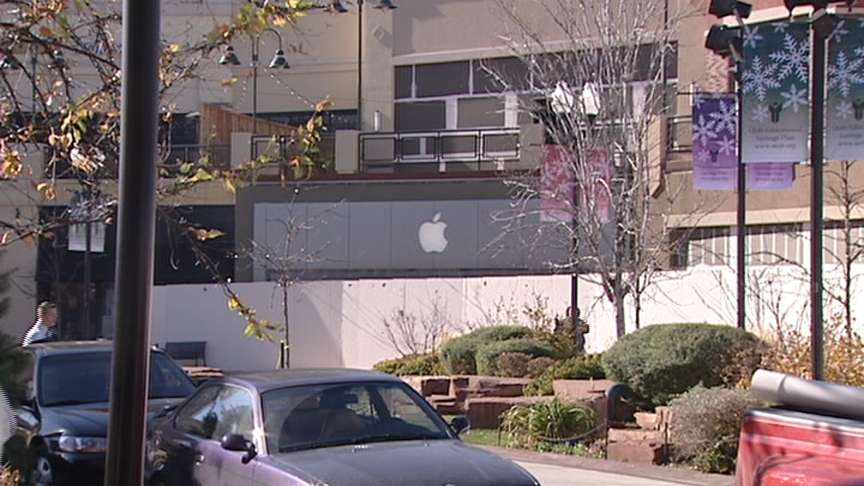 Just in time for the Christmas shopping season Apple will start selling iPods and computers starting Saturday. It's just another sign that Utah is a desirable place to live, shop, and sell. Not too far from the giant Gateway Christmas tree is a new place to find a present to put under your tree, a familiar logo peeking out above a construction wall.
Apple is pretty mum about its Saturday grand opening, but the store's presence is clearly an indication that the company sees Utah as a place ripe for selling it's gadgets.
There's been a place to buy those gadgets in Utah for years: MacDocs. The locally owned store is, frankly, dreading the retail competition. But Russ Fellows still thinks his store will do well. For one thing, MacDocs also fixes computers right in the shop.
Russ Fellows, MacDocs: "The big thing for us will be services. There simply will be things the Apple store will not do and will not service. We do the full line of service that apple will allow."
Additional competition is coming for other Utah retailers, those who sell furniture. The Scandinavian home furnishings giant IKEA is reportedly close to opening a store in Utah, similar to the one in the Seattle area.
The buzz in commercial real estate circles indicates a Draper location could be home to a huge 200-thousand square foot store. A local outlet for inexpensive, ready-to-assemble furniture and more already has some people excited.
"Even online IKEA doesn't sell a lot of things. So I think it would be great to have another choice."
Who knows when IKEA will announce its plans, even officials in Draper don't have any announcements to make right now. As for Apple, the store will be open Saturday.
×
Most recent Utah stories