Estimated read time: 2-3 minutes
This archived news story is available only for your personal, non-commercial use. Information in the story may be outdated or superseded by additional information. Reading or replaying the story in its archived form does not constitute a republication of the story.
Amanda Butterfield ReportingSouth Salt Lake Police have arrested a man they'd been looking for since last week. He's suspected of robbery and auto theft. When he was finally found, he was back at the scene of the crime.
South Salt Lake Police say they wish all their suspects were this easy to find, and they're glad to have Bryan Eames off the streets.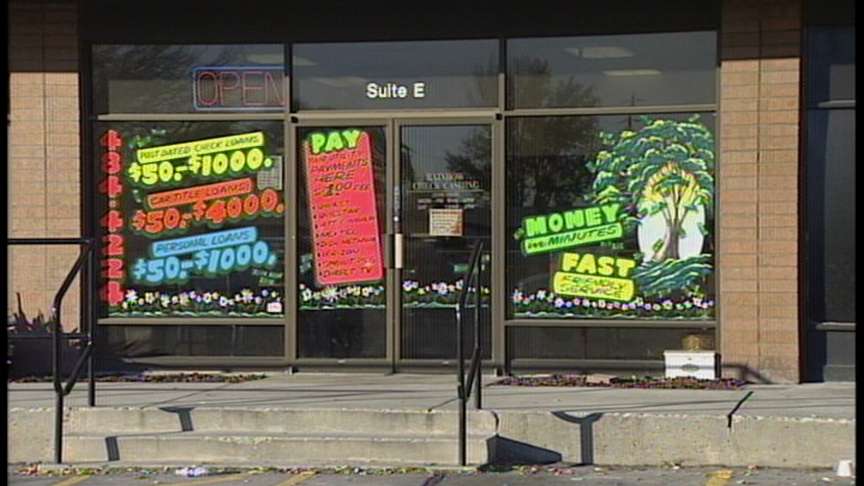 The story begins at a fast cash checking business.
Wendy Weeks, Area Manager: "The individual came in for a loan on Thursday; we gave him a loan."
No problem, Rainbow Check Line gives loans out all the time and it wasn't even for that much. But then the next day, he came back for another loan.
Wendy Weeks: "We told him, 'no', he had a load already."
Then, Weeks says, Bryan Eames got mad.
Wendy Weeks: "Told her he was taking it anyway, and he had a gun."
Weeks didn't know that for the past 16 years Eames has been involved in crimes, including theft, forgery, aggravated assault, kidnapping, and more.
Capt. Chris Snyder, South Salt Lake Police: "He was definitely a danger to the public."
Though Eames got away with the money, police knew instantly who he was.
Capt. Chris Snyder: "Part of the application process is that he submits copy of ID."
And besides, they were already looking for him.
Capt. Chris Snyder: "Come to find out about 30 minutes before, he was at an auto dealership in Murray."
Police say he test drove a car there and never returned it. Employees there also had a copy of his drivers license.
Capt. Chris Snyder: "It wasn't really hard to identify him."
Now here's where it gets interesting.
Wendy Weeks: "He came back in today."
That's three times in four days!
Wendy Weeks: "For him to come back for the third time, I'm not sure he was really that smart."
An employee called police, and he was arrested and is in jail for aggravated robbery. Now that he's caught, everyone's safe and it's over, Weeks can't help but wonder if perhaps her employees are just a little too friendly.
Wendy Weeks: "I guess we must have real customer service skills to keep them coming back!"
Eames will also likely be charged with auto theft. Police haven't found the car he took yet either.
×
Most recent Utah stories