Estimated read time: 2-3 minutes
This archived news story is available only for your personal, non-commercial use. Information in the story may be outdated or superseded by additional information. Reading or replaying the story in its archived form does not constitute a republication of the story.
Tonya Papanikolas ReportingOne of the defendants facing charges in connection with the Trolley Square shootings made his first court appearance today. Matthew Hautala is accused of making false statements about seeing the handgun that eventually ended up in the hands of Sulejman Talovic.
Today, Hautala plead "not guilty," just like the other three Trolley Square defendants. Hautala showed up in court without an attorney, so the court appointed him one.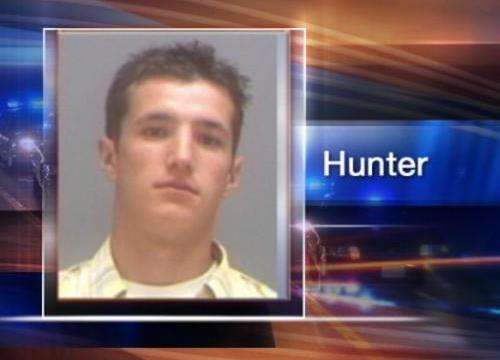 Prosecutors say Hautala was indicted because he lied to federal agents. The indictment against him says Hautala claimed he didn't know how another defendant in the case, Mackenzie Hunter, got the pistol Hunter and Brenden Brown eventually sold to Sulejman Talovic. But prosecutors say Hautala had actually seen Hunter receive that gun from someone. The revolver was one of two firearms used by Sulejman Talovic -- a young Bosnian immigrant who killed five people at Trolley Square mall in February.
Hautala is a soldier with the U.S. Army. When he was charged, he was in basic training in South Carolina. He had to be extradited back to Utah. Today, the judge determined he will be allowed to finish the few weeks he has left of military training. Prosecutors had no problem with that. Assistant U.S. Attorney Carlos Esqueda said, "I'd like him to complete his military training. It might do him some good. And that way, we can also have another agency looking over him."
After that, the court said Hautala will have to return to his hometown of Rock Springs, Wyoming to live with his parents.
Hautala did have some conditions of his release. He will undergo random drug testing, he can't possess firearms and he can't be in touch with any other witnesses.
Hautala's charges carry a maximum sentence of up to five years in prison and a 250-thousand dollar fine. His trial is set for July 16th.
Other defendants have been charged with selling the revolver and a shotgun with a pistol grip to Talovic, who was too young to legally possess either firearm.
Talovic died in a shootout with police.
(The Associated Press contributed to this report.)
×
Related links
Most recent Utah stories