Estimated read time: 2-3 minutes
This archived news story is available only for your personal, non-commercial use. Information in the story may be outdated or superseded by additional information. Reading or replaying the story in its archived form does not constitute a republication of the story.
Gene Kennedy ReportingSome Utahns who feel the immigration bill being proposed is too lax have delivered a petition to the offices of Senator Orrin Hatch and Senator Bob Bennett. The petition asks the senators to take a tougher approach when it comes to guarding our nation's borders.
There are die-hards in the Utah Republican Party who say they're tired of hearing about guest worker programs and paths to citizenship. They say it's just amnesty for people who are breaking the law, and they believe our Republican senators, Orrin Hatch and Bob Bennett, are soft on the immigration issue.
The new federal immigration law now before Congress would allow illegal immigrants to become citizens, but only if they pay a fine and return to their home country for a period of time.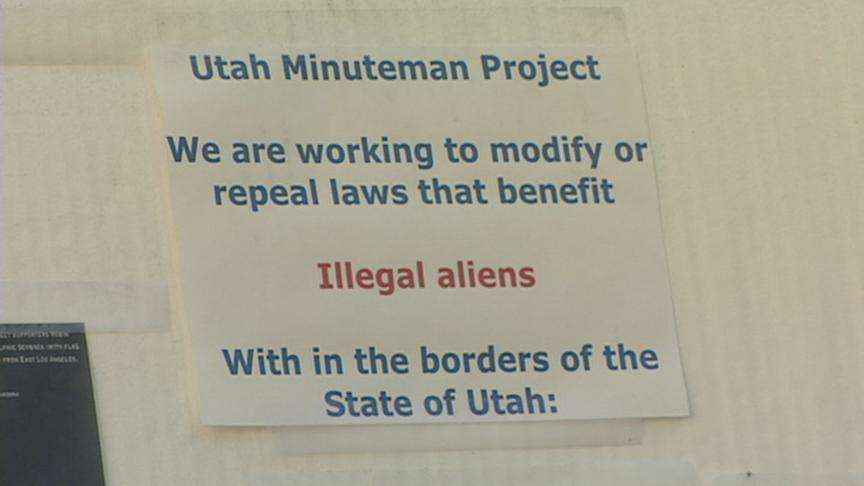 But the die-hards in the Utah Republican Party oppose the bill. They want a new party platform that they call tougher -- even with language that refers to some illegal immigrants as "trained terrorists."
Senator Bob Bennett told the Deseret Morning News this week that supporting the new federal immigration law could harm his reputation in the Utah Republican Party.
Fifty people who wholeheartedly oppose the new federal immigration bill gathered outside the federal building this morning. Wally McCormick with the Utah Minutemen says, "Many of the people coming here are very good people. They are coming here to have a better life, but if we give them amnesty it would be a disgrace to others who have been trying to get citizenship for seven to 20 years."
McCormick and the others fear Senators Hatch and Bennett will vote for the immigration bill. They marched into the federal building, sending representatives to the senators' offices to convey their point. Al Lindsay, who opposes the immigration bill, feels that "our senators are ignoring the will of the people."
Senators Hatch and Bennett are studying the bill right now. Representatives from both offices say they haven't decided one way or the other. But if they vote for it, immigration could be the issue that alienates die-hard Utah Republicans in Utah from the senators.
No one from the group actually got to speak with either one of the senators since they are out of town.
×
Most recent Utah stories