Estimated read time: 2-3 minutes
This archived news story is available only for your personal, non-commercial use. Information in the story may be outdated or superseded by additional information. Reading or replaying the story in its archived form does not constitute a republication of the story.
Sarah Dallof Reporting There's new reason to turn your eyes to the sky tonight--28 reasons to be exact. Astronomers have discovered 28 new planets outside of our solar system.
Big news for space lovers at the Clark Planetarium: Even though the planets are outside of our solar system, you should still be able to see the stars they orbit, in some cases with just binoculars.
We visited the Salt Lake Astronomical Society's observatory this afternoon to learn more. According to NASA Ambassador Patrick Wiggins, finding the planets takes more than just a telescope; it takes time and a lot of dedication.
Astronomers across the country, including one in Kanab, took hundreds of thousands of pictures of the stars and spent hours studying the photos and the stars' orbits. The planets they found don't appear to be very similar to earth, and there's no indication there's any life on them.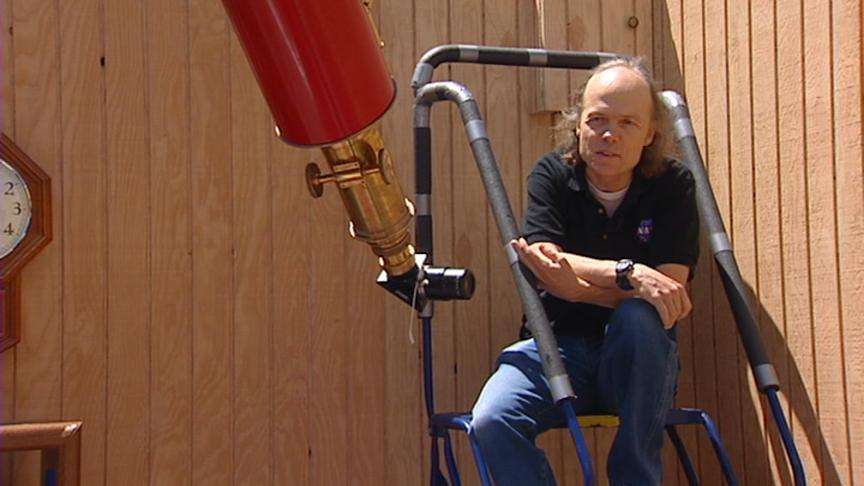 Wiggins says, "There have been a couple (exoplanets)that people have tried to call most earth-like, but that doesn't mean they're like the earth. They're still way bigger with more gravity and still very close to the parent star."
These aren't the first exoplanets to be found. In fact, now there are about 230 of them, and Wiggins believes as technology advances we'll find even more exoplanets.
After rolling the roof back and configuring the telescope, we started searching for Venus. We knew where to look, but could not find it. According to Wiggins, "People see it with the naked eye by accident, but finding it is a pain because we have this big bright star here lighting up the sky. Astronomers trying to find these exoplanets are up against a similar situation."
The discovery is perfect timing for the Clark Planeterium because they're putting together a new show on exoplanets. "Extreme Planets" opens July 20.
×
Most recent Utah stories