Estimated read time: 4-5 minutes
This archived news story is available only for your personal, non-commercial use. Information in the story may be outdated or superseded by additional information. Reading or replaying the story in its archived form does not constitute a republication of the story.
John Hollenhorst ReportingGary Magnesen, Retired FBI Agent: "He was sitting in the plane waiting. A car pulled up, a black Chrysler, and out stepped Howard Hughes."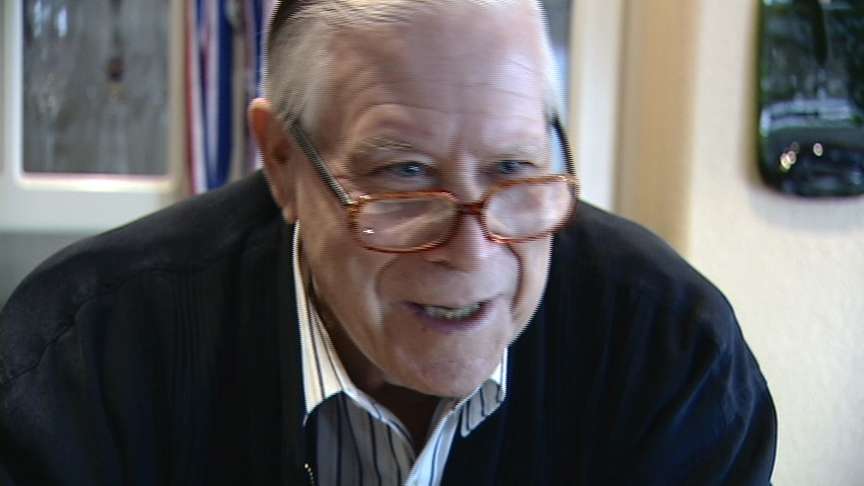 A new story has emerged about the late, eccentric billionaire Howard Hughes. It connects him to a legendary prostitute with a diamond in her tooth. If true, the LDS Church and Utah gas station attendant Melvin Dummar were cheated out of hundreds of millions of dollars.
In 1976 a handwritten will found at the Church Office Building divided the vast Hughes fortune 16 ways, with Dummar and the church getting one-sixteenth each. But a jury threw the will out, partly because Dummar's story seemed so unbelievable. But now there's new evidence it may be true.
The wall of silence that protected the late billionaire for almost a half-century is crumbling. A Howard Hughes insider told us a new story that took us to Las Vegas and a brothel in a remote corner of Nevada.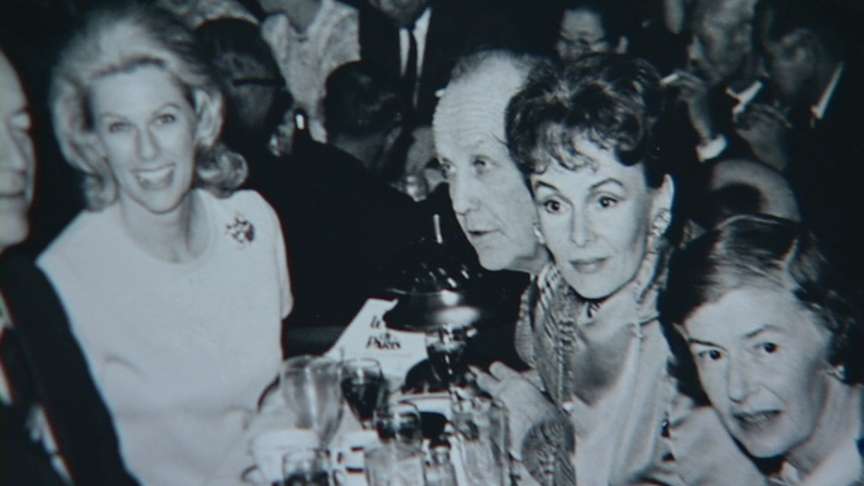 Dec. 29, 1967, Melvin Dummar's controversial story, reenacted in an Oscar-winning movie. Dummar claims he found an old man, face-down and bleeding. He supposedly drove him to Las Vegas, not believing the old man's claim he was Howard Hughes. Retired FBI organized crime investigator Gary Magnesen just completed a book with startling new evidence.
Gary Magnesen, Retired F.B.I. Agent: "It answers the question as to why Howard Hughes, the richest man in America at the time, was out lying face down in a dirt road in the middle of nowhere."
The new evidence involves a brothel named Cottontail Ranch. Isolated at the end of an unpaved airstrip, there's nothing else for miles along highway 95. It's closed now, but a caretaker let us in. He wasn't surprised by our suggestion Hughes had been there decades ago.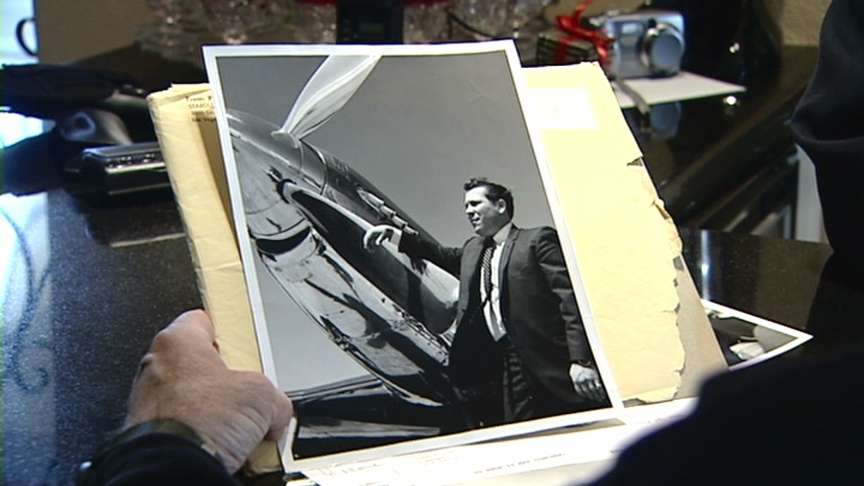 Jeff Frederick, Cottontail Ranch caretaker: "Nope, I've heard it quite a few times."
Bob Deiro is a wealthy Las Vegas businessman who once worked as Hughes' pilot and director of aviation.
Robert Deiro, Las Vegas Businessman: "And do I think the will is real? Absolutely."
Deiro lives in an impressive Italian-style villa, and is a certified Italian Count. He's so well-known and well-connected, a Las Vegas street is named after him. In the 60's, Deiro ran an airport for Hughes. He says the billionaire began sneaking out of his hotel for secret, night-time flights. Two times they flew together to a brothel named Ash Meadows, where the billionaire had a favorite girl named "Sunny".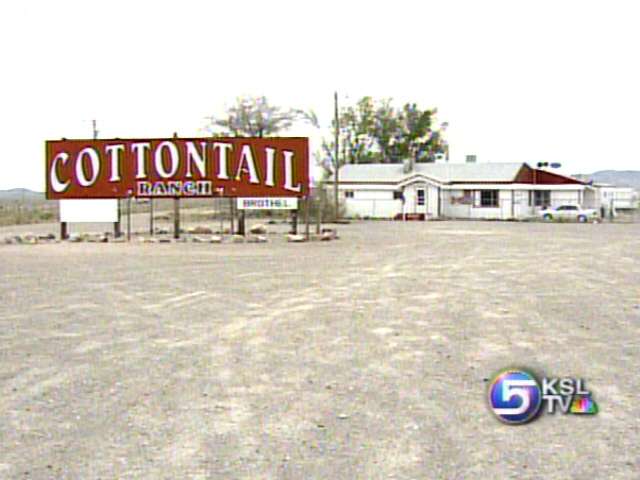 Robert Deiro: "I don't know where she is now, no one else seems to either. But they all remember her because she had a diamond in her upper left incisor, which was quite outrageous in those days."
One time, just after Christmas1967, Deiro says he flew Hughes to the Cottontail Ranch because Hughes heard Sunny had moved there. Inside the brothel the billionaire was shaggy, unkempt and anonymous.
Robert Deiro: " He really didn't care about his personal appearance. And so, therefore, his breath stank and he stank of body odor."
Hughes paired up with Sunny and disappeared. Deiro fell asleep, evidently for several hours. Bob Deiro: "I was allowed to go to sleep in the kitchen. When I awoke, he was gone. And the brothel was closing and I was unceremoniously told I would have to leave."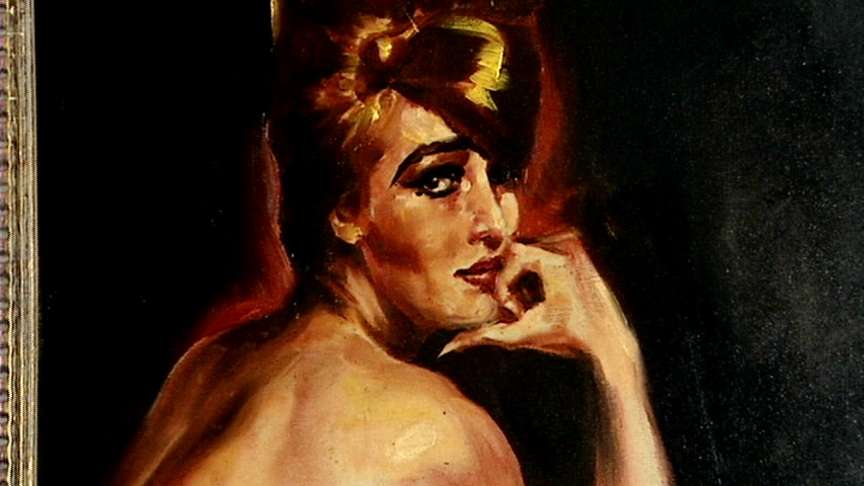 Deiro says he flew around the area and couldn't find Hughes. So he flew back to Las Vegas and kept his mouth shut about his missing boss.
Bob Deiro: "He was slightly arrogant, you know. And he may have gotten into a problem there. And he was maybe escorted out, 86'd as they call it."
But if the story is true, how did Hughes wind up seven and a half miles south of the Cottontail Ranch? That is where Dummar claims he picked him up. Investigator Magnesen believes Hughes got a ride from another customer.
Gary Magnesen: "They ride down the road, they pull off the side of the road, and the guy decides to rob him. Smacks him in the side of the head, takes whatever he has, and leaves him there."
When we noticed a painting at the Cottontail, the caretaker made an astonishing revelation that seemed to verify Deiro's story.
Jeff Frederick: "That gal's name was Sunny something."
The lips in the painting are closed; ou can't see Sunny's teeth, but the painting is dated 1968.
Jeff Frederick: "She was one of the main working gals here, one of the most popular."
Count Deiro says he didn't come forward until he heard Dummar's story in detail last year. Until then he never realized the two incidents might be connected.
Hughes' former right hand man, Bob Maheu told us Bob Deiro has always been reliable in the past, but he stuck to the official line. Hughes never left the Desert Inn from Thanksgiving Eve 1966 to Thanksgiving Day, 1970.
×
Most recent Utah stories