Estimated read time: 2-3 minutes
This archived news story is available only for your personal, non-commercial use. Information in the story may be outdated or superseded by additional information. Reading or replaying the story in its archived form does not constitute a republication of the story.
Shelley Osterloh Reporting"I'm basically homeless with nothing again, other than my dog and myself."
She rebuilt her life in Utah after fleeing hurricane Katrina, and now a fire has put her back to square one. Imagine losing everything you own and just as you begin to rebuild your life you have everything taken away, again.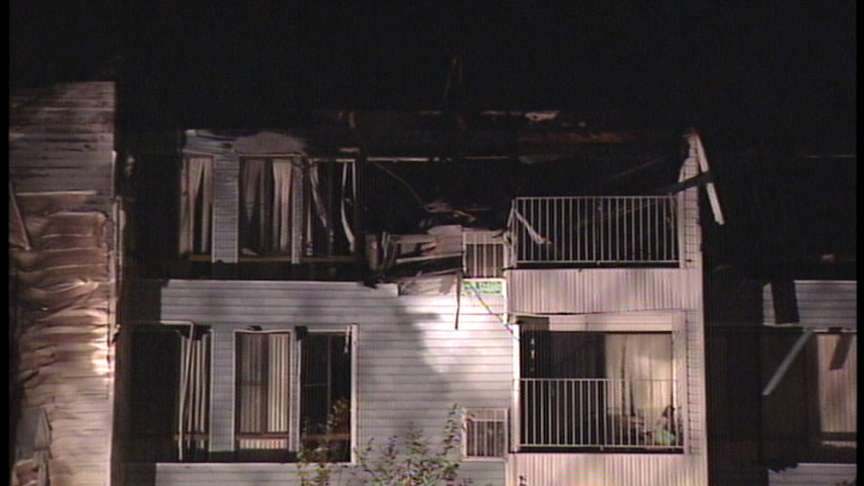 A Mississippi woman who lost her home to Huricane Katrina was one of about 20 families left homeless after an apartment fire in Ogden two days ago. Debbie Hodges escaped the hurricane with just a few personal belongings in her car, things like a handmade quilt from her grandmother. Now even that's gone, left behind in a fire that was started by an angry young man.
Debbie Hodges: "To lose everything twice in two months. I mean the odds of that are overwhelming. I could probably have won the lottery easier."
Early Thursday morning Debbie Hodges awoke when she heard her dog barking.
Debbie Hodges: "So I got up and I could hear people yelling, "Get out, the building is on fire!'"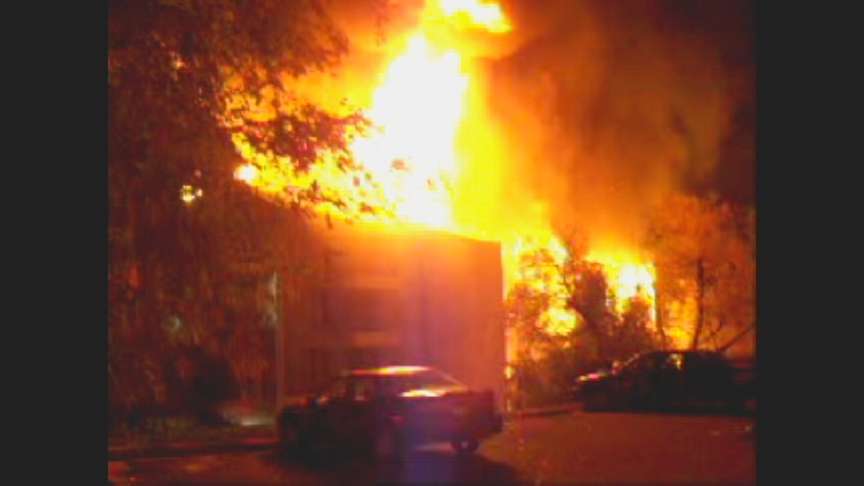 Firefighters rescued her and her little dog, but she had to leave everything else behind -- her new clothes and furniture, household items given to her from her new Ogden friends. She said the loss this time is even more difficult than losing her home in Biloxi.
Debbie Hodges: "There was nothing, not even foundation. So not seeing that, I was devastated. But this being man-caused, and actually standing there watching that apartment building go up in flames, it's something I'll never forget, not ever."
Once again she must depend on help from the Red Cross, which is assisting all 20 displaced families from the fire with the basics: a place to stay, eventually an apartment, and some furniture. Red Cross workers are impressed with Hodges' attitude and resiliency.
Marcie Valdez, Red Cross: "When she calls me on the phone she is optimistic and she has smile on her face. I don't know how she does it. She is an amazing woman."
She admits she is still in shock, but grateful she and her dog survived, and for the community that has welcomed and supported her twice. She says she knows she will be okay.
If you would like to help Debbie and the other people who lost their homes the Canyon Cove Apartment Fire, the Red Cross Northern Utah Chapter is badly in need of financial donations and there are several groups who are accepting furniture and house wares donations, like the Salvation Army and the Summit Baptist Church in Ogden.
You can drop off furniture and houseware donations at:
Summit Baptist Church of Ogden- Ogden Salvation Army
×
Related links
Most recent Utah stories