Estimated read time: 3-4 minutes
This archived news story is available only for your personal, non-commercial use. Information in the story may be outdated or superseded by additional information. Reading or replaying the story in its archived form does not constitute a republication of the story.
John Daley ReportingMajor news regarding the heated battle over radioactive waste in Utah. Governor Huntsman today told Eyewitness News he opposes and will not sign off on expansion of the Envirocare waste facility.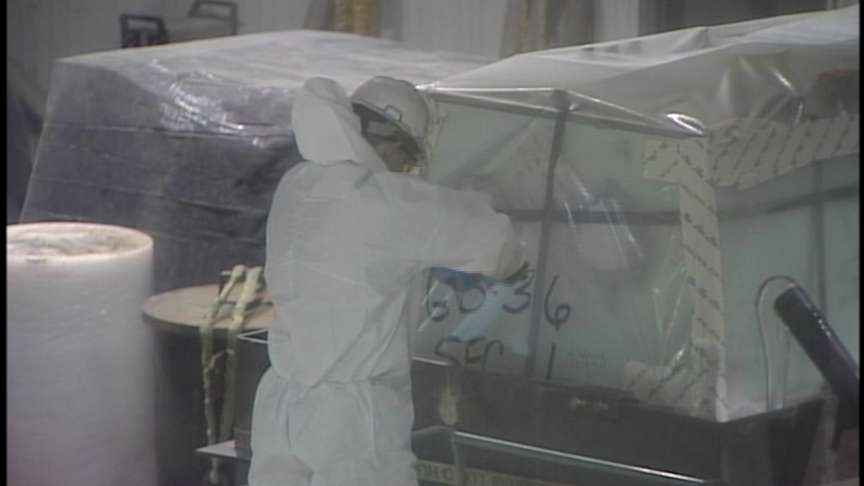 This is an extremely important development. Envirocare is requesting permission from the state to allow it to double the size of its facility in Utah's West Desert so it can take more low-level radioactive waste from outside of Utah. But today, when we asked the Governor about it, he delivered an emphatic "No."
The debate over nuclear waste and whether Envirocare should be allowed to double its low-level West Desert storage facility has been percolating for months. It boiled over this week when the Salt Lake Tribune broke a story that the controversial company had hired what the paper called three Republican "big guns" as lobbyists.
Two of them, Max Farbman and Greg Hopkins, are GOP insiders—fundraisers who were on Governor Jon Huntsman's political action committee. The other, Joe Cannon, chair of the state Republican party. All three insisted they were working mostly or entirely for Envirocare in the nation's capitol, not here.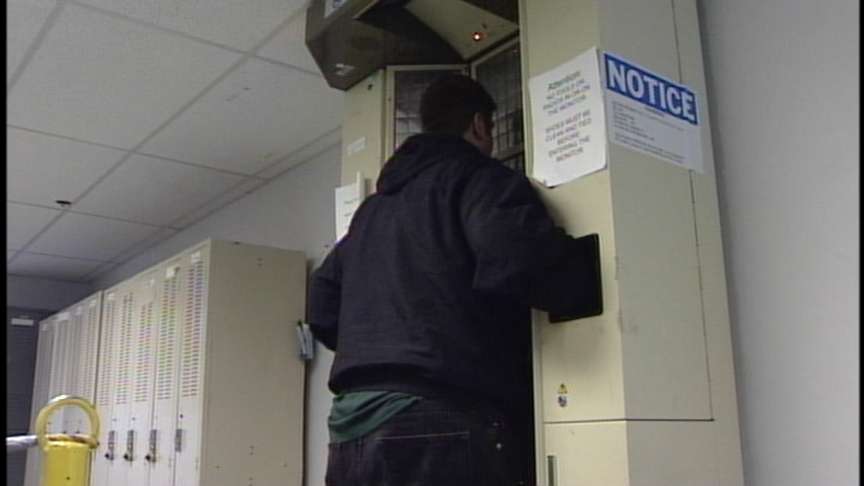 The news caused the group Citizens Against Radioactive Waste, who had fought a previous referendum on the issue, to re-mobilize and to accuse Cannon, Envirocare and the others of a conflict of interest, something Envirocare calls "nonsense."
Tim Barney, Vice-President, Envirocare: "This is an effort to find a conspiracy under every rock where there isn't one. Utah is a relatively small state. As a business we've got the people who have the most experience to help us where they need to help us."
The citizens group also called on the governor to say where he stands.
Jim McConkie, Citizens Against Radioactive Waste: "We want the governor to nip this in the bud and just say, 'I'm not going to sign off on this license regardless of what the legislature does.' If he said that today the issue is all over."
Late this afternoon the Governor did just that, saying he opposes and will not sign off of Envirocare's request to expand, no matter who is working for them.
Gov. Jon Huntsman Jr.: "No. N-O. This is our soil, it's our sovereignty, it's our image and reputation and I happen to see it in that sense. I'll look at the issues and I'll make a decision, and I don't care who knocks on my door, who tries to twist my arm. I'll do what I think is right."
Joe Cannon sharply responded to the criticism from Citizens Against Radioactive Waste today saying, "That's silly grandstanding. I think it's a cheap shot from someone who should know better."
He denies it's a conflict of interest and says he volunteers for the state Republican Party, but also has a full time job as a lawyer and happens to represent a variety of clients.
When told of the Governor's decision, Citizens Against Radioactive Waste said they're "proud of the governor" and called it a "victory for the people of Utah."
×
Most recent Utah stories