Estimated read time: 2-3 minutes
This archived news story is available only for your personal, non-commercial use. Information in the story may be outdated or superseded by additional information. Reading or replaying the story in its archived form does not constitute a republication of the story.
Tonya Papanikolas ReportingA Utah couple says drivers who injure someone while on drugs should be held accountable, just as if they'd committed a DUI. While the state has an illegal blood alcohol level for alcohol, with drugs it's harder to prove what amount impairs driving.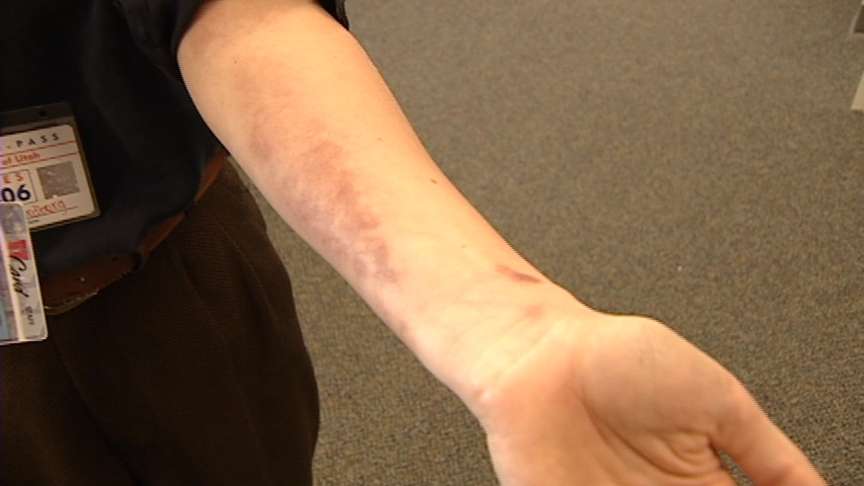 This summer Colleen Nordberg was riding her bike along 21st East when a driver crossed through a red light and hit her, carrying her across the intersection. That driver was on marijuana.
Colleen Nordberg used to bike home from work, but now she can only ride to the bus stop. That's because two and a half months ago, she was on her bicycle when the driver of a pickup truck hit her.
Colleen Nordberg, Hit by Pickup Driver: "I remember getting up on Sunday morning, and the last I remember is about 10:00 in the morning."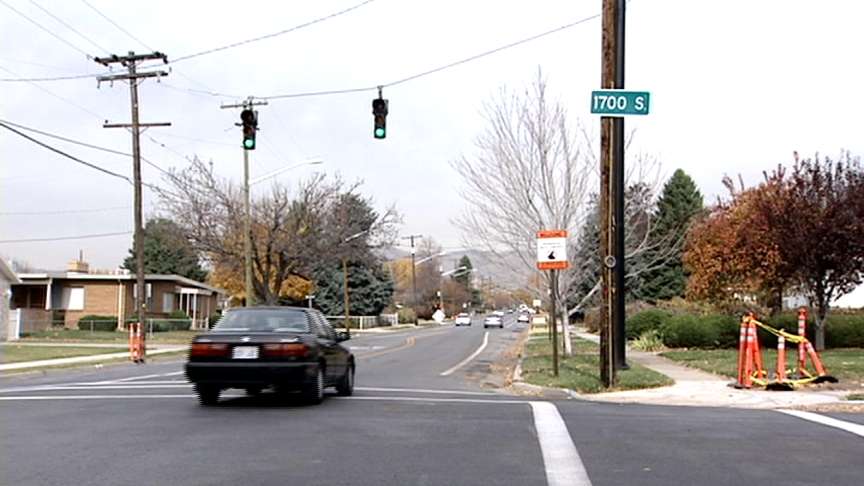 Colleen fractured her skull, broke some bones in her leg, and suffered road rash and internal bleeding. She just barely started walking without crutches, but says the worst part is her brain injury.
Colleen Nordberg: "I have short-term memory loss. I will forget your names pretty much within two or three hours. It just doesn't stay in my head."
The man who hit Colleen, 22-year-old David Willey, was found to have marijuana in his body. But he was not charged with a DUI or a felony. Instead, prosecutors filed two misdemeanor charges for drug possession and running a red light.
Brian Nordberg, Colleen's Husband: "He hit someone. It wasn't just a lamppost. He didn't just pull over and happen to be stoned or have a bag of marijuana on him. He actually hit a person."
Prosecutors say if they could file DUI charges, they would, but they have to be able to prove the drug impaired the driver, which is hard. Unlike with alcohol, a blood test for drugs won't show the effects on the brain.
Paul Boyden, Statewide Association of Prosecutors: "It's fairly easy to prove with a blood test if someone has ingested marijuana, but it's difficult to prove that they are impaired by that level of marijuana, because there are no standards."
If convicted, Willey could receive one year in jail and have his driver's license temporarily suspended. But the Nordbergs say it's not enough.
Brian Nordberg: "In my mind, we're just setting up the next person to get hit."
Prosecutor Paul Boyden told us Senator Walker and the legislature will be taking a look at this issue this year to see if they can raise the penalty to a third-degree felony.
×
Most recent Utah stories