Estimated read time: 2-3 minutes
This archived news story is available only for your personal, non-commercial use. Information in the story may be outdated or superseded by additional information. Reading or replaying the story in its archived form does not constitute a republication of the story.
SALT LAKE CITY -- A Utah lawmaker wants to do away with the requirement to have a permit to legally carry a concealed weapon. While the legislation to change the law is yet to be written, it's already the center of a controversy.
Last year, a record 71,000 Utahns applied for a concealed weapons permit; more than 250,000 have been issued by the state. But if Orem Rep. Stephen Sandstrom's legislation were to pass, Utahns would no longer need one, nor would they need the additional criminal background class or training course that are currently required.
---
I think that responsible, law-abiding people are going to take that responsibility on and they're going to use [the gun] properly.
–Rep. Stephen Sandstrom
---
#sand_quote
Sandstrom describes himself as a "Second Amendment purist." He's held a concealed weapons permit since 1994 and estimates he carries a gun about 70 percent of the time.
Utah's current requirements to obtain a permit, he says, should go away.
"You don't take a course and pay a fee to exercise your freedom of religion," Sandstrom says. "This is a guaranteed right."
The lawmaker is preparing to write a bill that would allow Utahns to carry concealed without taking any extra steps. If it passed, Utah would join Arizona, Vermont and Alaska as the only states in the nation where you can pack without a permit
"I think that responsible, law-abiding people are going to take that responsibility on and they're going to use it properly," Sandstrom says.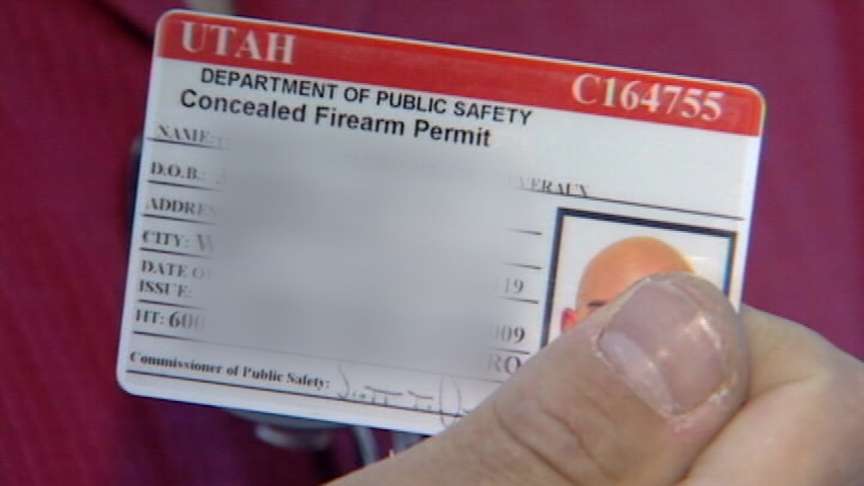 Steven Gunn, who sits on the Gun Violence Prevention Center of Utah's board, believes Sandstrom's bill is the opposite of what should happen during the 2011 legislative session.
"I don't think it's a healthy thing for our state to have large numbers of people carrying concealed weapons," Gunn says. "I think ultimately that leads to accidents and even confrontations with firearms that are not necessary."
Utah's current requirements are already viewed as some of the most lax in the nation. In fact, just under half of the permits given in Utah belong to out-of-state residents.
Some states, like New Mexico and Nevada, have stopped honoring Utah permits because applicants are not required to fire at a range as part of the training course.
If Sandstrom's bill was to pass, it still would be possible to get a concealed carry permit in the state if you needed one to travel out of state.
E-mail: sdallof@ksl.com
×
Most recent Utah stories