Estimated read time: 4-5 minutes
This archived news story is available only for your personal, non-commercial use. Information in the story may be outdated or superseded by additional information. Reading or replaying the story in its archived form does not constitute a republication of the story.
SALT LAKE CITY -- What started off as a great way to keep in touch with friends and family -- and even share fun videos online -- has emerged as a phenomenal marketing tool. Marketing specialists say social networking is just as good for business as it is for friends.
Public relations account manager Scott Duehlmeier with The Summit Group, a Salt Lake public relations and marketing firm, likes to share this quote from Stewart Brand, an American author: "Once a new technology rolls over you, if you're not part of the steamroller, you're part of the road."
---
Online video, done right, appeals dramatically to the instant gratification of the youth of the day.
–David Politis of Politis Communications
---
From professionals in marketing to business students in college, that seems to be the prevailing attitude toward leveraging Facebook, Twitter and YouTube for better business.
Arguably, Orabrush of Provo has maximized social networking as well as any business in the world. The company's YouTube video ads went viral this year.
The brush for your tongue is billed as "The Most Effective Cure For Bad Breath." Orabrush also launched one of the most effective advertising campaigns using only Facebook and YouTube. FundingUniverse named the company "Start-up of the Year."
David Politis of Politis Communications says the company brushed up the topic of bad breath with just the right whiff of humor.
"Online video, done right, appeals dramatically to the instant gratification of the youth of the day," says Politis.
Orabrush turned 20 million YouTube views into a quarter million Facebook fans.
"It's more than some of the biggest companies in the world today, and it's all happened in less than a year," says Politis.
Orabrush CEO Jeff Davis says the social network platforms enabled the company to level the playing field with big companies and surge from obscurity to $1 million in online sales in a matter of months.
Today, Davis says retailers in 40 different countries are calling them, asking to stock the tongue brush. It's a "reverse marketing" model that propelled the product to the No. 1 tongue cleaner in the world.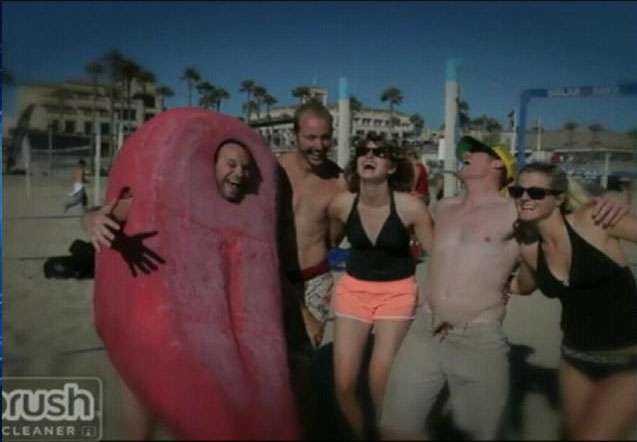 Politis believes all businesses, organizations, government entities and individuals need to be social-networking savvy.
"If it applies for individuals, it also applies for companies and businesses," he says. "Why wouldn't you want to do that?"
Todd Wolfenbarger, president of The Summit Group, agrees. He advises everyone in his company to keep pace with their digital IQs.
"If your 'digital IQ' is not going up every day right now," Wolfenbarger says, "you will not be doing the job tomorrow that you're doing today."
Two years ago, none of his clients asked about social networking. Now they all do. The PR executive says they know something big is brewing, exactly what and how soon is still evolving.
"I don't know if it's a year, if it's five years, but I don't think it's much more than that," Wolfenbarger says. "Social networking is going to offer enormous opportunities for businesses to monetize their products and services."
He likens it to the dawn of the internet 15 years ago. The specific direction of social network marketing -- and all of its applications -- are yet to emerge.
"If you ever wanted to be in marketing, right now is the time," says Wolfenbarger. "It's all wet cement; we're discovering it together."
---
If you ever wanted to be in marketing, right now is the time. It's all wet cement; we're discovering it together.
–Todd Wolfenbarger of The Summit Group
---
That's why young business students at Westminster College are learning Twitter and Facebook aren't just for friendships.
The Chow Truck tweeted its time and location to the students one day this week, after freshman Brandon Nagel started to follow the company on Twitter as a school project. The Asian cuisine lunch truck uses social networking exclusively to directly target customers.
"There is the traditional style of selling billboards and TV ads, but the internet has taken it to a whole different level," says Nagel.
His professor, Dr. Alysse Morton, has taught these business principles for nine years, but evolving technology keeps adding new elements to marketing coursework. Twitter and Facebook did not exist when Morton first taught the course.
"As technology has increased over time, we find the students really see a lot more need for better understanding of things like YouTube, Twitter and Facebook," says Morton.
She says she learns along with her students. They bring their excitement and passion to the class. To some extent, her students will help determine the direction of these innovative marketing tools.
"All of them were familiar with following a business on Facebook," says Morton. "But, following a business on Twitter was a new experience for, say, 100 percent of the students."
Wolfenbarger sees great opportunity for those willing to forge ahead.
"Many people now sense there's something in the social media world worth betting on," he says, "they just don't know what it is."
Politis says, "If you're not there today, you will be left behind."
CLICK HERE to take a social media poll and see course material Westminster Students are using to learn about social network marketing.
E-mail: jboal@ksl.com
×
Related links
Related stories
Most recent Utah stories