Estimated read time: 3-4 minutes
This archived news story is available only for your personal, non-commercial use. Information in the story may be outdated or superseded by additional information. Reading or replaying the story in its archived form does not constitute a republication of the story.
SALT LAKE CITY -- Leaders of The Church of Jesus Christ of Latter-day Saints completed the final session of the 180th Semiannual General Conference with both words of hope and with warnings for members of the faith.
Most of Sunday's messages were faith-affirming with some reminders of not living in fear during difficult times. But as Church members heard Saturday, there were also talks focused on the dangers of today's technology.
In a growing worldwide Church, Latter-day Saints heard that doors are opening and government leaders are listening -- that sometimes, it only takes one good person to change many lives.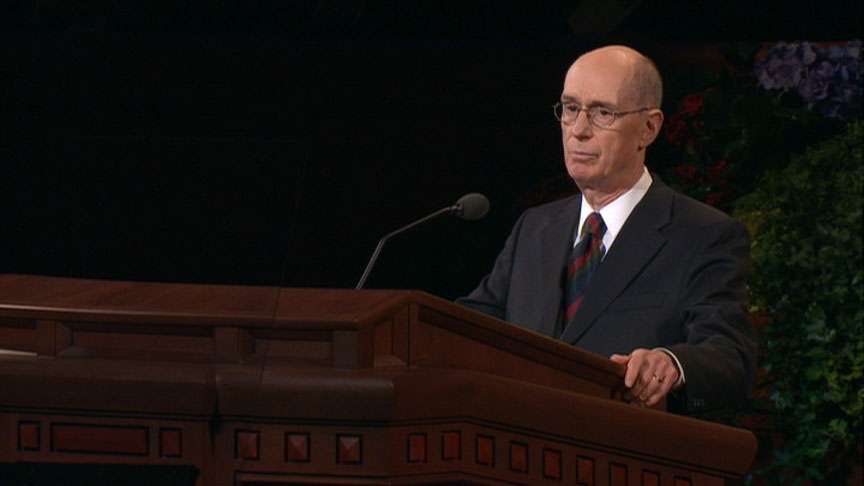 "God does not rule in nations, but He is mindful of them," said President Henry B. Eyring, First Counselor in the First Presidency of the Church. "He can and does place people in positions of influence who want what is best for the people and who trust in the Lord."
Raising good children, Church members heard, requires honorable parents like Lucy Mack Smith, Church founder Joseph Smith's mother.
In a talk by Sister Mary N. Cook of the General Young Women Presidency, she told parents, "You may not be raising a prophet, as Lucy was, but you are certainly raising tomorrow's leaders and your actions are just as tangibly linked to their faith."
President Boyd K. Packer, President of Quorum of the Twelve Apostles, spoke strongly about what he called the confusion and dangers affecting today's families.
He and other leaders warned of addiction to pornography and even legal drugs.
"The dreadful influence of pornography is like unto a plague relentlessly trying to invade every home, most frequently through the husband and father," he said.
"Unfortunately, too many in our communities today -- including some of our own members -- become addicted to and then they abuse prescription medications," said Elder M. Russell Ballard of the Quorum of the Twelve Apostles.
President Thomas S. Monson reminded Church members that though they live in a troubled world with many challenges, they can overcome them with faith. The prophet reminded listeners how important it is to be thankful.
"To express gratitude is gracious, and honorable," he said. "To enact gratitude is generous and noble, but to live with gratitude ever in our hearts is to touch heaven."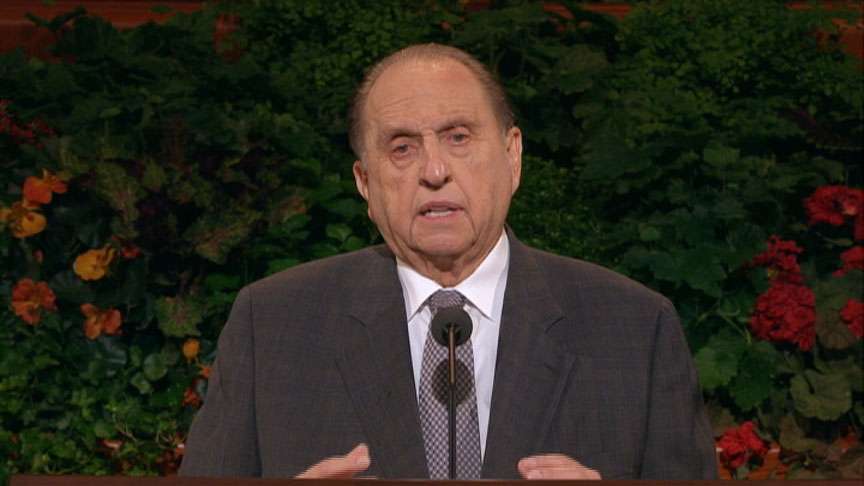 With Saturday's announcement of five new temples being built, President Monson also appealed to young men, young women and retired couples, saying the faith is looking for more missionaries.
As he left, many stayed to greet him. For one child, it was a one-on-one moment.
"It was pretty cool," said Gage Garrett, an LDS boy visiting from Arizona. "I've never really seen him in person before."
LDS Church members from around the state, country and world flocked to Salt Lake City to attend General Conference sessions in person.
"It was great. It's totally different than watching it on TV, the spirit is so strong," said Claudia Martinez, an LDS woman who traveled from Mexico to attend. "As soon as you get in the building, you can feel the spirit."
Isabella Boley of Bountiful agrees. "When you're really here, you feel more of it. You feel more happy," she said.
The next session of General Conference will take place next April.
E-mail: cmikita@ksl.com
×
Related links
Related stories
Most recent Utah stories