Estimated read time: 3-4 minutes
This archived news story is available only for your personal, non-commercial use. Information in the story may be outdated or superseded by additional information. Reading or replaying the story in its archived form does not constitute a republication of the story.
SALT LAKE CITY -- Utah's state auditor says an audit of the state's transportation agency, requested by Gov. Gary Herbert, likely won't be done before Election Day.
The audit of the disputed I-15 CORE contract and a quiet $13 million payout to a losing bidder will probably take a couple of months.
---
Probably the two biggest things are the payment of the $13 million and was the selection process legitimate? Those are the two things that I really want to know.
–Auston Johnson, state auditor
---
State Auditor Auston Johnson says his investigation won't probe questions that have come up regarding contributions from Interstate 15 contractors to the governor's campaign, but it will zero in on the bid process and the $13 million settlement.
"Probably the two biggest things are the payment of the $13 million and was the selection process legitimate? Those are the two things that I really want to know," Johnson said Thursday.
What his office won't look into: the $87,500 in campaign donations to the governor's campaign from winning I-15 bidder Wadsworth Brothers Construction and their team. Johnson said election complaints are the purview of the lieutenant governor's office.
"We don't audit political accusations, political claims, political problems; that's just not something we want to get into," he said.
Johnson said routine audits of UDOT by his office in the past have given UDOT a clean bill of health.
UDOT responds to audit
Meantime, UDOT's chief told KSL Radio's Doug Wright he welcomes the audit.
"I just never really anticipated this sort of attention to our little department and our little piece of work we are trying to accomplish," executive director John Njord said.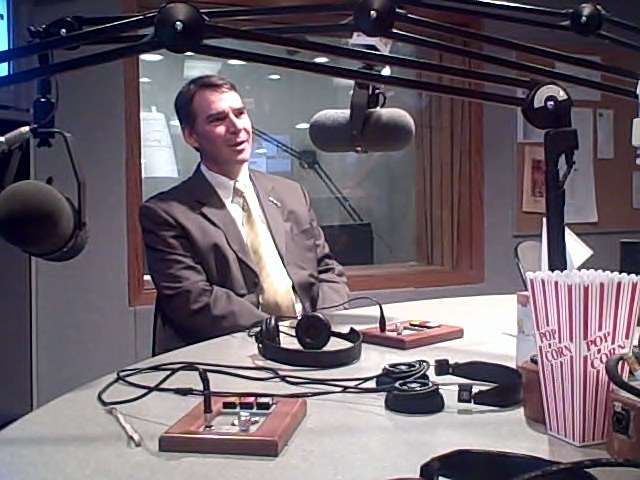 He said it feels like his integrity is being questioned in the questions over the I-15 bid process.
Herbert ordered an audit of the bid process, but Corroon said the governor's office should be audited too.
"I'm not questioning any integrity. What I am questioning is Gary Herbert's judgment and leadership on this issue," Democratic gubernatorial candidate Peter Corroon told Doug Wright later on in the show.
Njord said Herbert did not and could not have influenced who won the winning bid with regard to campaign contributions.
"Frankly had it occurred, I would have thrown up my hands and said 'I'm out of this game because I will not play that game,'" Njord said.
UDOT employee's 'improper relationship' also part of audit
Njord also said an improper relationship between the contractor and a UDOT employee did not influence the bid process as well.
"That person on our side was never involved in the decision making," he said.
On Wednesday, the contractor, Guy Wadsworth, admitted to a "personal relationship" with a female UDOT employee.
UDOT confirmed a female employee was demoted for having an "improper relationship" with a contractor that was discovered during an investigation into information leaked about the controversial I-15 contract.
That relationship will be part of the audit, which Johnson said may take a couple of months.
"I think it's very unlikely that we can get it done before the election," Johnson said.
Herbert and Mayor have several debates scheduled in coming weeks. It's likely this issue will be front and center in those encounters.
-----
Story compiled with contributions from John Daley, Mary Richards and Lisa Riley Roche.
×
Related stories
Most recent Utah stories