Estimated read time: 2-3 minutes
This archived news story is available only for your personal, non-commercial use. Information in the story may be outdated or superseded by additional information. Reading or replaying the story in its archived form does not constitute a republication of the story.
Sam Penrod ReportingUtah firefighters are gearing up for what may be a busy fire season. Three-hundred new firefighters saw for themselves what they will face.
Building fire lines is what these firefighters are learning today, in a controlled, yet real wildfire in the mountains east of Richfield.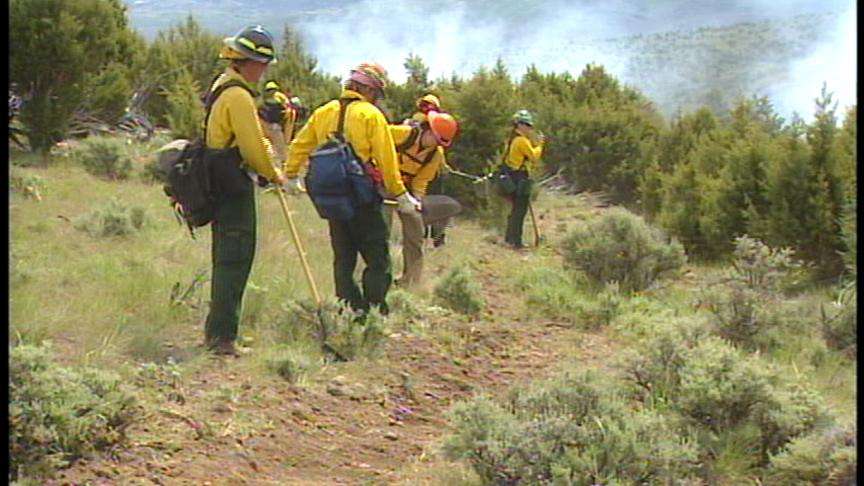 It's their final lesson from a week of training at the Utah Wildfire Academy. Incident Commander Lee Freeman says, "We give them the classroom portion of it and then bring them out here and have some practical experience and apply what they've learned in school and let them see some fire, breathe in some smoke, let them play with the tools we use and feel the weight on their backs and what it's like to put line construction in."
The 300 firefighters are from Utah and other nearby states. They are learning how to fight fires and how to keep themselves safe, while fighting fire. Cody Peel of the Utah Wildfire Academy says, "It gives the students a real practical, hands-on experience of what the conditions can be in a controlled manner."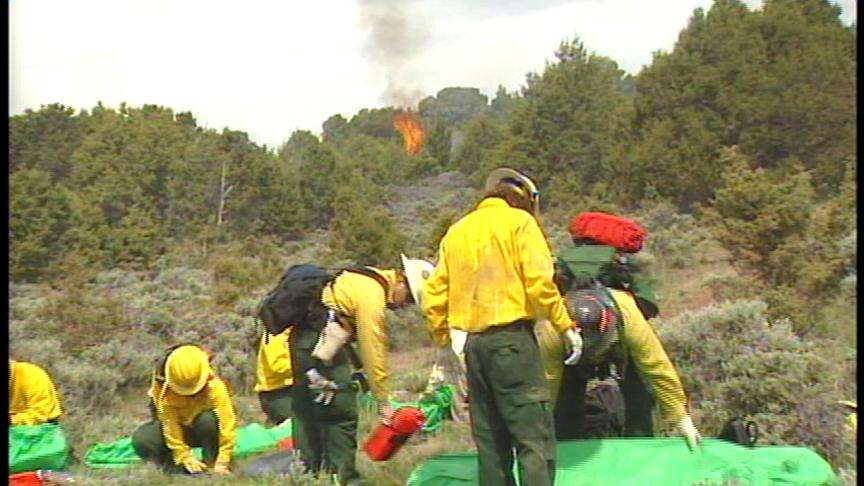 With the driest winter in 28 years, fire officials are concerned that these firefighters could be very busy this summer. Deputy Director of the Utah Division of Wildlife Resources Darin Bird says, "[It's] one of the driest seasons, winter seasons we've ever had and we're just gearing up for a tough fire season."
Stephanie Brinkerfhoff is a rookie wild land firefighter. She said being on the fire lines is a challenge but one she finds rewarding. She says, "It's toughened me up a little bit. I like that. It's a different ballgame out here, but it's good."
The firefighters will graduate from fire school tomorrow. With the threat of wildfires already high, they could get the call to their first real fire very soon.
Fire officials are warning all of us to be extra careful during this holiday weekend with fire, because even though it looks green right now, the fire danger is high.
×
Most recent Utah stories