Estimated read time: 2-3 minutes
This archived news story is available only for your personal, non-commercial use. Information in the story may be outdated or superseded by additional information. Reading or replaying the story in its archived form does not constitute a republication of the story.
Dan Pope Reporting If you're not into shopping this holiday weekend, maybe you're thinking of heading out of town. Many of Utah's high mountain roads have opened earlier than usual this year.
Each winter UDOT closes many of the high mountain passes because it is too costly to keep them clear of snow. Then in the spring, UDOT tries to re-open them (as early as possible) usually around or before the Memorial Day holiday weekend.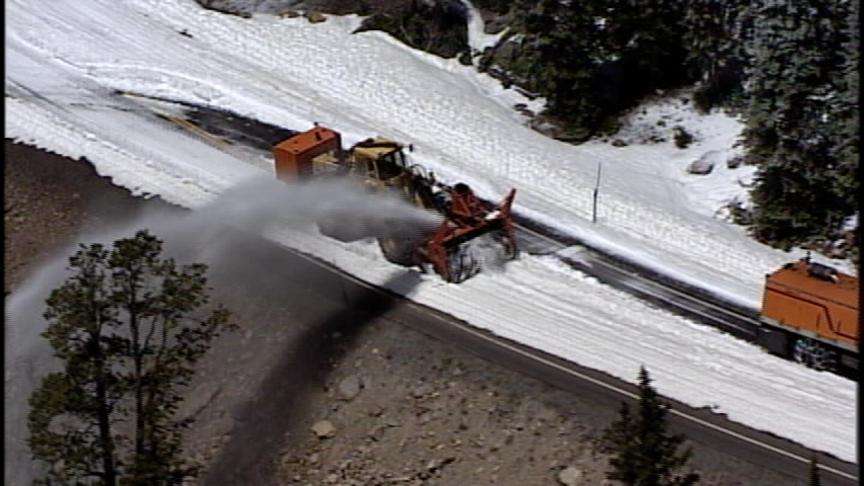 This year, because of the dearth of snowfall, the plows started opening up the passes a couple of weeks ago. Six of the eight high mountain passes are open as of today. Included in the group is S.R. 65 East Canyon and S.R. 39 Monte Cristo east of Ogden. Also, S.R. 148 at Cedar Breaks is open, as is S.R. 35 Wolf Creek Pass and S.R. 190 The Guardsman Pass.
Last year it took the UDOT crews until June 6 to open up the Mirror Lake Highway due to heavy winter snowfall. This year it opened up on May 17, the earliest in six years. And, according to Richard Clark at UDOT, it only took them four and a half days to clear the road. It usually takes them seven to eight days.
Clark says there was such a lack of snow this year that when they went to clear the Alpine Loop, which usually has two feet of ice and snow at the pass, there wasn't any snow at all. All they had to do was remove the fallen trees and rocks. Alpine Loop will be open Friday, just in time for the holiday weekend. He also said that Guardsman Pass typically takes five to six days to remove snow and ice, and this past Monday it took his crews just two hours to clear the route that goes between Brighton and Park City!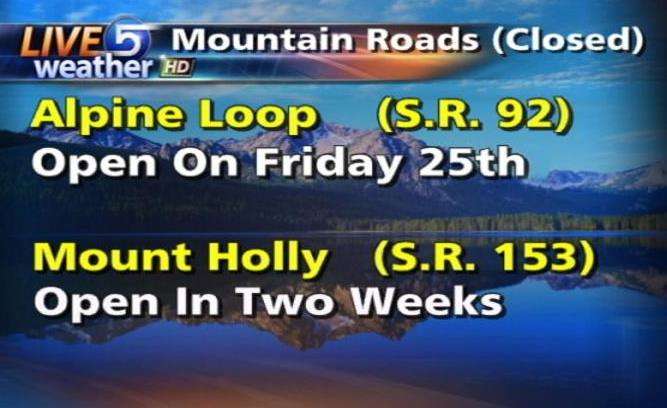 That only leaves S.R. 153 Mount Holly Junction (east of Beaver) as the lone mountain pass still not opened. This route typically is not cleared for the Memorial Day Weekend, and UDOT plans to have it opened in two weeks.
So, for the first time in a long time, nearly all of the state routes crossing our high mountain passes will be open by the Memorial Day weekend.
×
Most recent Utah stories