Estimated read time: 2-3 minutes
This archived news story is available only for your personal, non-commercial use. Information in the story may be outdated or superseded by additional information. Reading or replaying the story in its archived form does not constitute a republication of the story.
WEST JORDAN -- A new era for health care in the United States began Thursday with major provisions under the new federal law take effect.
One of the provisions taking effect Thursday forbids insurance companies from setting annual or lifetime limits on how much they'll pay out for medical bills. A mother in West Jordan who lost her daughter two months ago wishes that change had come a long time ago.
Related:
For much of her short life, Katie Mathews needed oxygen. She breathed it 24 hours a day through tiny tubes.
"If she wouldn't have had it, then she would have passed away," says Bobbi Mathews, Katie's mother.
Bobbi says her daughter was always happy, but her body was wracked by a genetic disorder called DiGeorge syndrome. Katie had heart and lung problems, immunity issues and parathyroid malfunction; which resulted in enormous medical bills.
At age 9, Katie hit the typical insurance company limit: $2.5 million.
"They just sent you a letter saying: 'We're no longer going to pay as of this day,'" Bobbi says.
That forced Katie onto state-administered Medicaid.
"Medicaid has certain rules that say you can only have certain things, and that's where we got into even more financial trouble," Bobbi says.
Bobbi praises the care Katie received at Primary Children's Medical Center, but the family fought years of legal battles over how much home nursing she needed and the purity of the oxygen she received.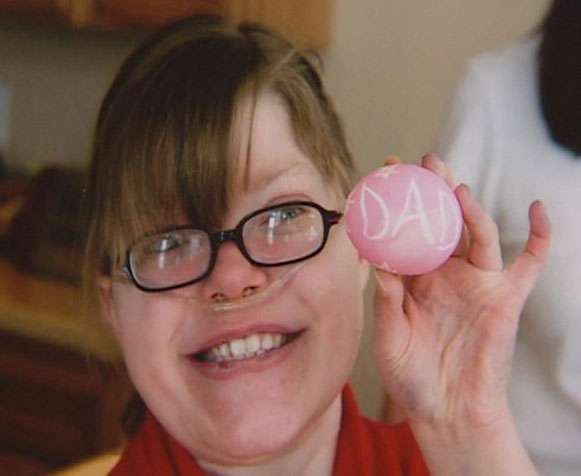 When Katie died two months ago at age 15, her mom believed the insurance hassle was part of the reason.
"I think they could have provided better care for her," Bobbi says.
It's common for children with DiGeorge syndrome to die before reaching adulthood. It's not clear that anything but a genetic disorder should get the blame, but the battle over insurance left Katie's mother with bad feelings.
"It was hard. It was frustrating. It made me angry," Bobbi says.
She welcomes the new health care law because insurance companies will no longer be allowed to set limits on what they'll pay each year, or over a lifetime.
"Families won't have to worry as much about fighting for the care they need for their children; and we shouldn't have to fight," Bobbi says.
Opponents of the health care bill say such features may help some families but other reforms should come first.
"The big question is who's going to pay for it, and what's it going to cost the society as a whole?" says Utah Senate Majority Whip Wayne Niederhauser. "We have to address the cost of health care, not just demand and access of health care."
Opponents still hope to overturn the bill in the courts or in Congress.
A spokeswoman says Primary Childrens' Medical Center always considers Medicaid payment to be full payment. The hospital will not bill the patient for services that Medicaid doesn't cover.
The Mathews family's issue is with services and supplies in the home setting.
E-mail: jhollenhorst@ksl.com
×
Most recent Utah stories