Estimated read time: 3-4 minutes
This archived news story is available only for your personal, non-commercial use. Information in the story may be outdated or superseded by additional information. Reading or replaying the story in its archived form does not constitute a republication of the story.
OREM -- An Orem family is mourning the loss of a Utah soldier killed in Afghanistan earlier this week. The U.S. Army says the helicopter pilot was among nine NATO troops killed in a crash early Tuesday.
Chief Warrant Officer Matthew G. Wagstaff was on his second tour of duty in Afghanistan and had previously flown in Iraq. His family got the news of his death Tuesday.
"My heart has just gone out to them," said Ilene Larson, a neighbor of the Wagstaff family. "That's the worst blow you can get."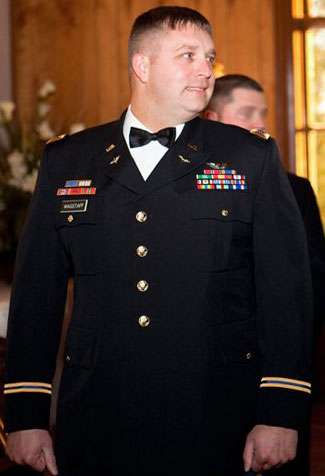 A family friend told KSL News the 34-year-old pilot was a big guy who made a big impact on the people around him.
"His impact as a big guy was when you got to know him and the kind of person he was," said Kelvin Brock.
Wagstaff was a Blackhawk pilot with the 101st Airborne Division. Brock said Wagstaff dreamed of flying, and joined the Army after graduating from Utah State University.
"That was his love," Brock said. "That was his ambition, and the Army helped him achieve that. His service was very important to him."
Wagstaff was among nine NATO troops, including five Americans, killed in a helicopter crashed in a rugged section of southern Afghanistan Tuesday. The family friend thinks Wagstaff was piloting but cannot confirm that.
The helicopter went down around 4 a.m. in an area in which the Taliban controls much of the territory and where the coalition stepped up efforts to push the Taliban out. The military says there was no sign of enemy fire before the crash and the cause of the crash is still under investigation.
"My understanding was Matt went on some missions to bring injured soldiers out," Brock said. "I'm not sure what other type of missions he flew, but I know he felt like he was making a difference and he was proud of the service he was providing."
The oldest of three children, Wagstaff served in the Army 10 years. A family member KSL reached Wednesday afternoon said the family isn't ready to speak about it publicly.
---
Gov. Gary Herbert has directed that flags throughout the state fly at half-staff from sunrise to sunset Saturday in Wagstaff's honor.
---
"We still need time to grieve," the family member said.
However, the family did release a statement. It reads, in part: "Matt died doing what he loved to do, and that was to fly. He was a tremendous husband, son, brother and uncle, and he served his country well."
The Army pilot's body was flown to Dover Air Force Base in Delaware Wednesday, where his wife and parents were waiting. Wagstaff was just married in January and was anticipating a visit home to Fort Campbell, Ky., next month.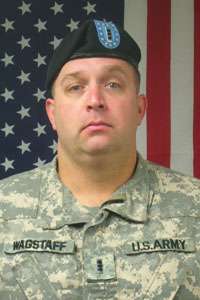 Wagstaff was also one of several pilots who flew Blackhawk helicopters in the original "Transformers" movie in 2007. Much of the action was through alleys in Los Angeles, where they also flew over Dodger Stadium and hovered over rooftops. The helicopters took off and landed in an abandoned Sears parking lot.
"It was a fun factoid about Matt and something he enjoyed sharing with people, that he was in the movie," Brock said.
Governor Gary Herbert extended his condolences to the family Wednesday.
"This young man placed service above self as he sought to bring peace and stability to a troubled land," he said.
News of Wagstaff's death comes less than a week after Army Sgt. Aaron Kramer, of Cottonwood Heights, was killed in Kandahar, Afghanistan, on Sept. 16.
"We mourn the loss of these two Utah servicemen," Herbert said. "Our thoughts, prayers and gratitude are with the families of Sgt. Kramer and Chief Warrant Officer Wagstaff."
Funeral services for Sgt. Kramer are scheduled for Saturday. Herbert has directed that flags throughout the state fly at half-staff from sunrise to sunset that day in his honor.
Services for Chief Warrant Officer Wagstaff are pending.
-----
Story compiled with contributions from Jed Boal, Nkoyo Iyamba, Randall Jeppesen and Sandra Yi.
×