Estimated read time: 2-3 minutes
This archived news story is available only for your personal, non-commercial use. Information in the story may be outdated or superseded by additional information. Reading or replaying the story in its archived form does not constitute a republication of the story.
Brooke Walker Reporting A Utah women received quite the shock when Good Housekeeping magazine named her one of this year's American Beauties. Every year the magazine holds a contest and selects five women who displayed "inner strength and grace". They found that in Dianne Miller.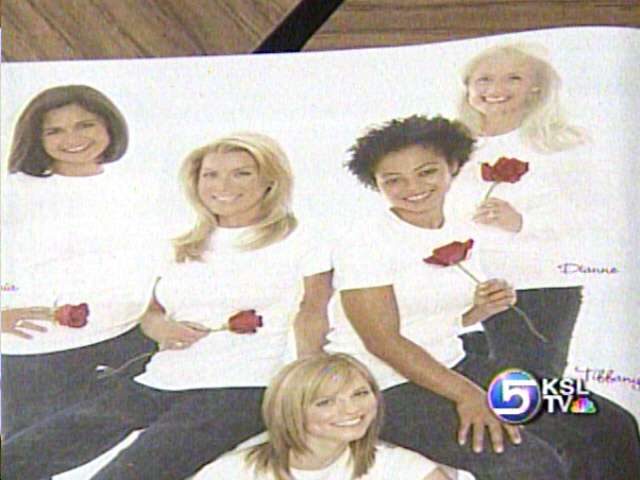 Dianne Miller wears many hats. She's a wife, a mother of eight, a school teacher, and she even sings with the Mormon Tabernacle Choir, but big city model was not on her list, until now.
Application Letter: "Dianne has deeply touched the lives of family, students, friends and strangers through her unselfish love as a wife, mother, teacher, musician and calligrapher. As a single mother of eight she wondrously and unselfishly raised them on a teacher's salary, making sure they were always loved."
Application Letter: "As her husband of four years, I can only marvel at her strength and resourcefulness."
It's the letter that got her there.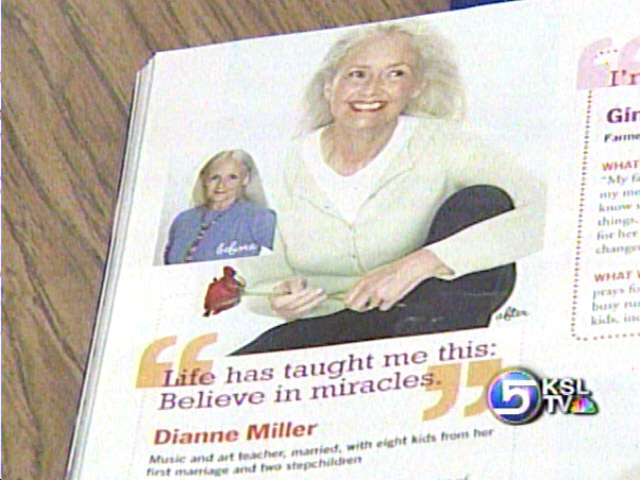 Dianne Miller: "I cried. I said, 'I don't have to win this contest. I have this and what you think about me is more important than what everyone else thinks of me.'"
But magazine editors agreed with her husband's doting description.
Dianne Miller: "They called and said could we come to New York? Oh yes, we can come through New York, I think we can manage to do that."
The trip began with a limousine escort. The days that followed were a flurry of fun. Miller received a makeover at an exclusive New York salon to prepare for her very own photo shoot.
Dianne Miller: "For a girl who has always cut her own hair, I was terrified, I thought ok, I know what I don't want."
Dianne's Husband: "To me it was a validation of--I just wanted other people to see, not what I have, but what I see each and every day."
Her favorite reactions have come from family...
Dianne Miller: "They couldn't believe it was Gammy. You know---Gammy? Is Gammy in there? Shocked, you know, mom this is you? Yes, dear. I'm lots more than mom. Last week a little kindergartener said, 'Mrs. Miller are you still famous?' And I said, 'Everybody is famous.'"
But not everyone is an American Beauty. You can see Utah's own American Beauty in this month's issue of Good Housekeeping.
×
Related links
Most recent Utah stories