Estimated read time: 3-4 minutes
This archived news story is available only for your personal, non-commercial use. Information in the story may be outdated or superseded by additional information. Reading or replaying the story in its archived form does not constitute a republication of the story.
SALT LAKE CITY -- Last year's pandemic influenza made a lot of people sick, but many kids got really sick.
New research released Sunday by the University of Utah shows the H1N1 virus apparently triggered a higher rate of neurological complications in children.
Dr. Josh Bonkowsky with the University of Utah Clinical Neurosciences Center said, "I've been working as a physician for approximately 10 years and had never seen so many kids with flu and neurological problems."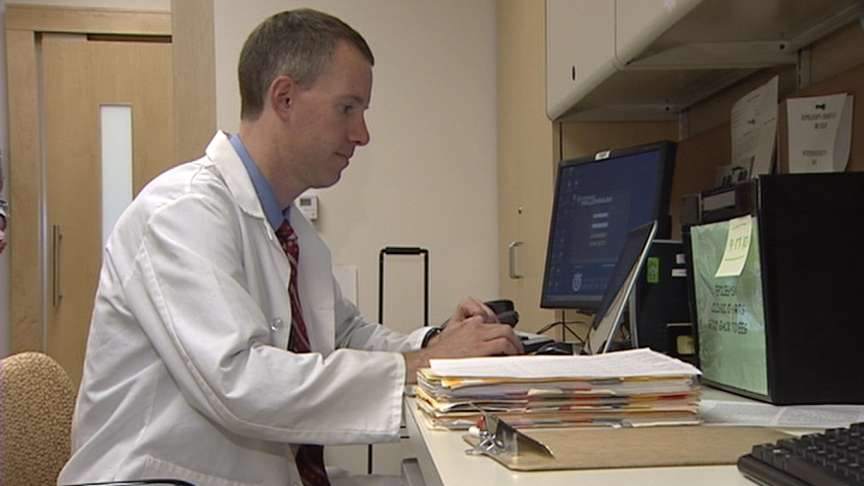 Bonkowsky and colleagues wondered if what they were seeing last year was a statistical aberration or something unique to H1N1. The data did, in fact, show the virus was perhaps more villainous than what they usually see with the traditional flu.
Seizures and encephalopathy were the most common complications. More than half the kids who had seizures developed a life-threatening condition called epilepticus, where continuous seizures happen for more than five to 30 minutes.
But none of those children with the seasonal flu had as severe of complications as those with H1N1.
---
I've been working as a physician for approximately ten years and had never seen so many kids with flu and neurological problems.
–Dr. Josh Bonkowsky
---
While most children who had H1N1 recovered, a few, even a year later, are still taking anti-seizure medications. Others are still experiencing some cognitive issues. Bonkowsky says one child in particular "lost a lot of developmental milestones by going back to being a young child -- a return almost to a toddler infant-type of cognition ability."
The research team also says H1N1 triggered an anomaly they haven't seen before from influenza infections. According to Bonkowsky, "The thing that surprised me most of all for the H1N1 flu and the kids who had the neurological complications were those who often had something we call aphasia, which means they lose the ability to talk."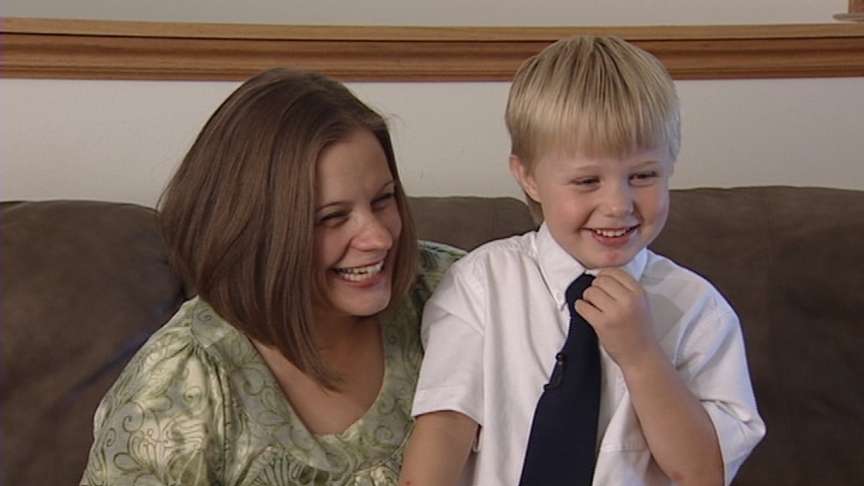 Four-year-old Josh Webster is one of those children. "I couldn't talk because I was so sick," he said. His mother, Sarah Webster, says other symptoms that developed were even more alarming.
"He didn't know who anyone was, including me. He was just not himself. You could just tell it was just not him," she said.
---
The research team found the most common neurologic symptoms in this group were seizures (67%) and encephalopathy (50 percent). More than half of those children who experienced seizures presented in a life-threatening state known as status epilepticus, where continuous seizure activity occurs for more than 5 to 30 minutes.
---
Nathan has fully recovered, talking now just like any other 4-year-old. He's in school this year doing just fine. But his mother says she's noticed some things that might be a carryover from last year.
"He's a little bit more emotional, honestly, than he has been and he has a harder time keeping himself contained," she said.
H1N1 probably won't pose much of a threat this season, but because a higher number of kids experienced serious complications during last year's pandemic Bonkowsky says it's important families get a flu shot this year where H1N1 immunity is packaged along with protection from other flu bugs into one single shot.
The Center for Disease Control and Prevention estimates that 43 million to 89 million Americans were infected with H1N1 between April 2009 and April 10, 2010, with approximately 14 million to 28 million of those cases in children 17 and younger.
The Utah research, so far, is the most extensive study of neurological complications following H1N1 infections in children. Kids in other states hit hard during the pandemic apparently had similar complications.
E-mail: eyeates@ksl.com
×
Photos
Related links