Estimated read time: 3-4 minutes
This archived news story is available only for your personal, non-commercial use. Information in the story may be outdated or superseded by additional information. Reading or replaying the story in its archived form does not constitute a republication of the story.
WEST JORDAN -- Officials in West Jordan are mulling over a plan to close the South Valley Regional Airport, also known as Airport #2.
Is there a future for Salt Lake's South Valley Regional Airport? The airport has been in operation since World War II, and for years was surrounded by farmland.
Now, it's in the center of neighborhoods and businesses, and that brings up the issue of safety. Many wonder whether the airport should be moved or closed.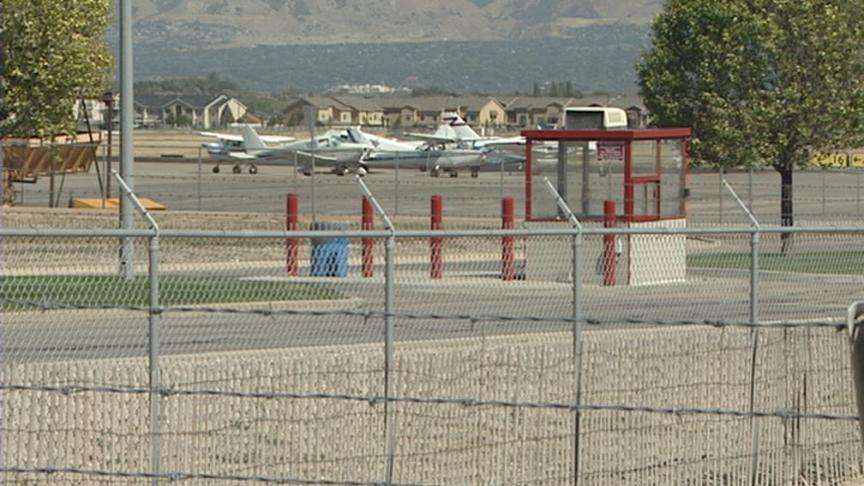 The airport is often referred to as the Salt Lake Airport #2 because it's owned and operated by Salt Lake City, just a few miles away from Salt Lake International Airport. But this single-runway airport is located in the middle of West Jordan.
"This is the very first step in a process," says Mayor Melissa Johnson. "We're not talking about closing anything next week, next month or even next year."
It's an island of aviation activity, surrounded by continued urban growth. Approximately 80,000 take-offs and landings occur each year by private pilots and the National Guard.
Last January, West Jordan city leaders decided it's time to take a serious look at the future of the airport.
"We started looking into the different things that could improve the safety of the airport," Johnson says.
Just this past summer, there were two small plane crashes at the airport.
"Neither one affected the surrounding homes, but that's not to say that the next won't affect the people who live in the area," Johnson says.
Johnson called 3rd District Congressman Jason Chaffetz about the possibility of getting a control tower built at South Valley to improve the safety. For now, that's not in the cards, but Chaffetz told KSL Newsradio Friday he recognizes the safety issues, especially in light of its proximity to Salt Lake International.
"It's right in the flight path where these Delta flights are coming into Salt Lake," he says. "You're just not going to be able to expand the airport to the degree that I think that some others originally wanted to happen."
Chaffetz says closing the airport entirely and using the 900 acres it sits on for future economic opportunities certainly makes sense. Johnson says everything at this point is on the table, and she and her council will begin preliminary discussions next month.
"At that point, we'll decide whether we want to continue to pursue the closing of the airport," she says. "Whether we want to maintain the status quo -- just be happy the way it is."
Johnson stressed this is a long-term discussion that could not see action for another five to 10 years.
-----
Story compiled with contributions from Keith McCord and Becky Bruce.
-----
×
Most recent Utah stories