Estimated read time: 3-4 minutes
This archived news story is available only for your personal, non-commercial use. Information in the story may be outdated or superseded by additional information. Reading or replaying the story in its archived form does not constitute a republication of the story.
Team CoverageThe Reverend Al Sharpton visited Utah Monday in an effort to learn more about the Church of Jesus Christ of Latter-day Saints.
Last night, he had dinner with a member of the Quorum of the Twelve Apostles. He spent today touring church sites and Temple Square.
The visit comes on the heels of a controversial comment he made earlier this month, a comment referring to presidential candidate Mitt Romney. On May 7, Sharpton said, "As for the one Mormon running for office. Those who really believe in God will defeat him anyways, so don't worry about that. That's a temporary situation." Romney reacted the next day by saying, "Hearing that statement I have to wonder if bigotry is alive and well in America."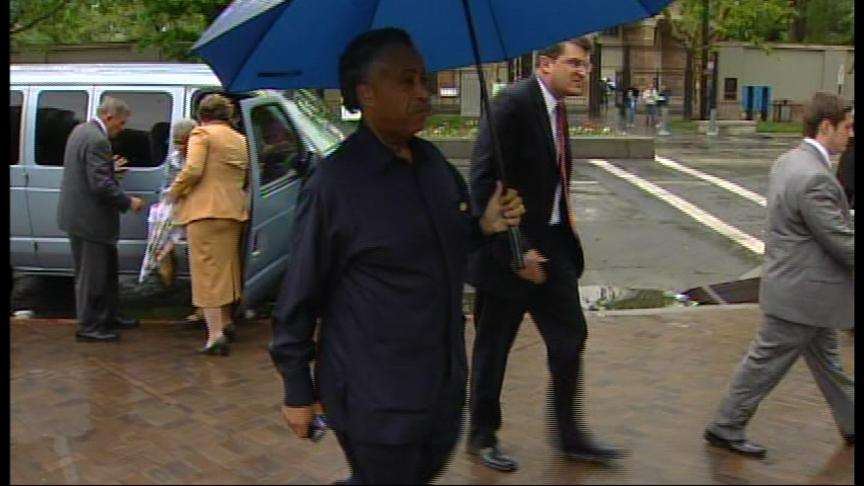 Sharpton called to the Church headquarters and spoke with a couple of members of the Quorum of the Twelve Apostles. He said if anyone misunderstood his statements he regretted that.
He has since wanted to visit here to Salt Lake City to learn more about the faith.
Last night he spent some time with Elder M. Russell Ballard.
Sharpton said, "I was very touched. At the end of the meeting he took me over to the square, where we both visited the Christus statue together, which was a very moving thing for me."
This afternoon he spent time with Elder Robert C. Oaks, who took him around to a couple of places. They visited the Humanitarian Aid Center and Temple Square. He said the purpose of the visit was to learn more about the faith.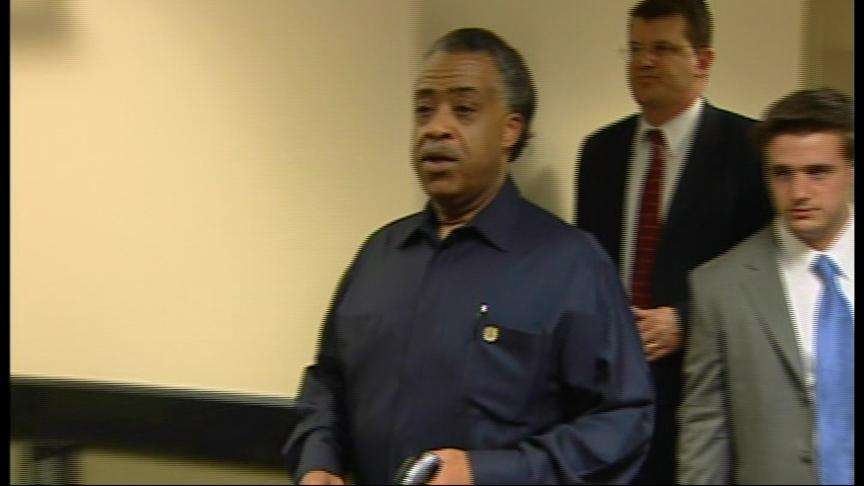 Sharpton said, "This visit is not about politics. It's not about controversy. It was about our trying to discuss, as believers in God and Christ, common ground. Things that we should know about each other that we do not know, and areas possibly we can work together for the better of humanity, based on what all of us say that we are, and that is men and women of God."
Robert C. Oaks of the Presidency of the Seventy said, "It's been a great honor for us to be able to host Reverend Sharpton here on Temple Square and in other church facilities around Salt Lake. And to have a discussion about basic Christian values, about basic Christian activities that we are both interested in, and we look forward to these discussions."
Reverend Sharpton said he had an opportunity to talk to church leaders about decency in music in this country. He also talked about what Ancestry.com discovered about his own roots, and his tie to Senator Strom Thurmond's family. He found out that some of his family members were once owned by them. He said that was a discussion that he wished to follow, and that is some of what perhaps has been going on at the family history library, where genealogy work is done.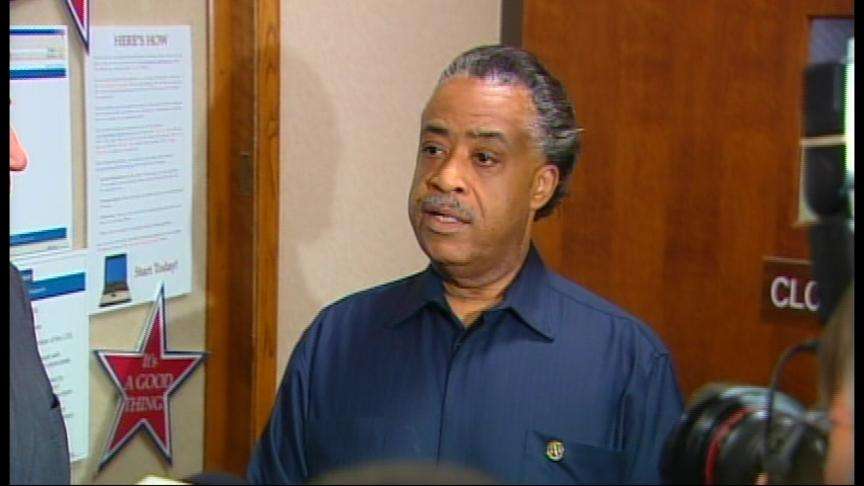 Earlier in the day, he broadcasted his three-hour radio show live from studios here at KSL Broadcast House. He spoke highly of the church's humanitarian program. He said he found here men and women of God.
"I think if all of us claim to be men and women of faith that we should talk to each other, in person, and not at each through the media," he said on his show. "And I was glad that they, ah, accepted my calling in that spirit. That's why I came. If I was playing politics, I could have said I dealt with that. The Church says 'Oh well, forget about.' I didn't."
Reverend Sharpton refused to take questions about this visit, about whether his questions about the history of African Americans in the Church had been answered, and about the feelings his comment was bigoted.
Church officials say the matter is closed. They've also said in the past they won't be making any comment with regard to Mitt Romney.
×
Related links
Most recent Utah stories