Estimated read time: 2-3 minutes
This archived news story is available only for your personal, non-commercial use. Information in the story may be outdated or superseded by additional information. Reading or replaying the story in its archived form does not constitute a republication of the story.
WEST JORDAN -- Marlene Lasher of West Jordan was last seen walking away from her home, alone, Tuesday morning.
In the 36 hours since the 69-year-old woman went missing, police have had every available officer looking for her. They're pulling out all the stops to find her, and they need the public's help.
Lasher has no mental health problems, has no history of wandering away, and her family says this is very unlike her.
Amanda Wagstaff says Lasher, her grandmother, is a creature of habit. She always wakes up at the same time, never misses a shift at the Walmart where she works, and never leaves the house without her purse.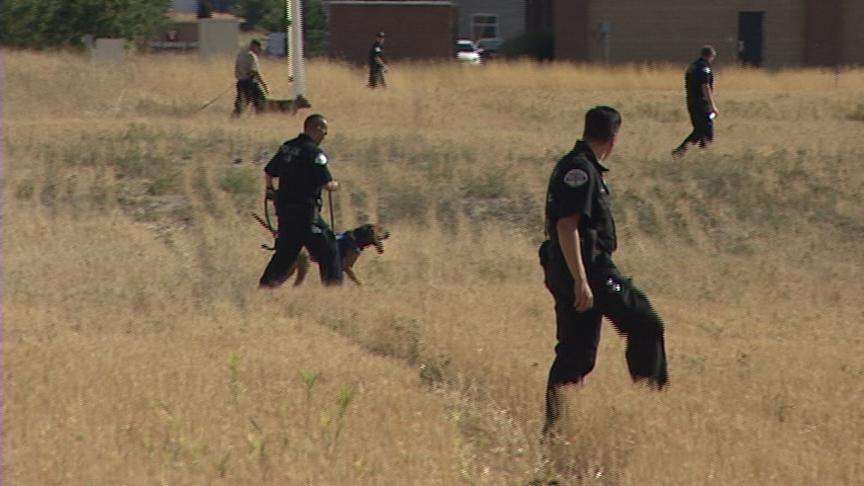 But Tuesday, Lasher broke all of those habits and disappeared, seemingly without a trace.
"This is extremely out of the ordinary," Wagstaff said.
Lasher was last seen by another granddaughter as she walked out of her house near 5000 West and 6800 South around 10 a.m. Tuesday. She left behind a note, saying she was going to the store and then would meet her family at her granddaughter's school for lunch.
She never showed.
Sgt. Drew Sanders with the West Jordan Police Department said, "She left her car behind, and purse, and all of her money, cell phone, those sort of items."
Without her car, Lasher's family says she wouldn't have made it far. She has extreme arthritis in her legs and can't walk for more than a block.
Police and K-9s have been combing the area. They tracked Lasher's scent from her door to the end of her street. Then the trails runs cold.
"Someone could be sitting next to us in traffic and see it and be like, 'Hey, I saw her.' And that's all it would take, is one person," Wagstaff said.
Lasher's family is posting fliers with her picture, hoping she comes home safely.
"She has a great-grandbaby she needs to come home to," Wagstaff said. "We just want to get her home."
Lasher is 5 foot, 4 inches tall and weighs about 110 pounds. Police are encouraging people in the area to search around their homes. Lasher's family says she is extremely independent and they can't imagine her asking for help, even if she needed it.
If you have any information, you're asked to call the West Jordan Police Department at 801-840-4000.
E-mail: jstagg@ksl.com
×
Photos
Most recent Utah stories