Estimated read time: 2-3 minutes
This archived news story is available only for your personal, non-commercial use. Information in the story may be outdated or superseded by additional information. Reading or replaying the story in its archived form does not constitute a republication of the story.
John Hollenhorst reportingThe trail of fugitive polygamist leader Warren Jeffs is getting hotter. His younger brother, Seth Steed Jeffs, has been arrested in Colorado.
Warren Jeffs went on the lam several months ago. Now, his younger brother has been charged with harboring a fugitive, after being jailed on a sex solicitation charge. It's an unexpected twist in a long saga.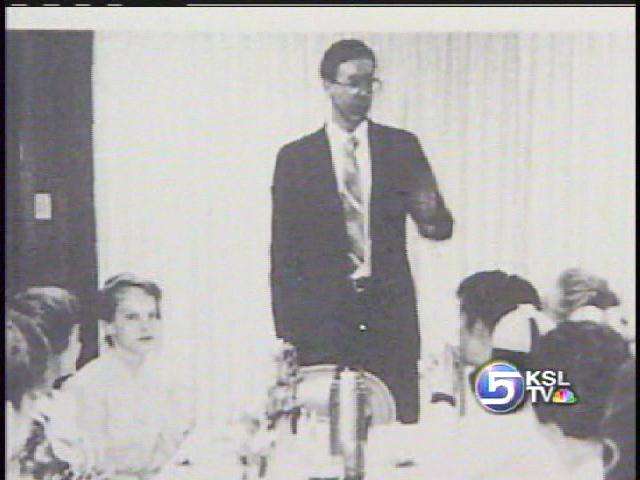 Warren Jeffs went on the run after being charged with sexually abusing a minor, for officiating at the marriage of an underage girl to an older man. And in a civil suit he's accused of sex with his own nephew.
Still, followers who consider him a religious prophet and a holy man might be shocked by the circumstances of his brother's arrest.
Seth Steed Jeffs. Add one more face to the huge cast of characters in an epic family drama. His older brother Warren's face hasn't been seen in public for years, although he allegedly is still adding to his personal harem of dozens of wives.
Investigators believe Warren is being helped and shielded from arrest by his thousands of polygamist followers and relatives. The guessing game has stretched into several states, and across borders to Mexico and Canada.
Friday, Warren's younger brother Seth was driving erratically in Pueblo, Colorado, with another man. Pueblo deputies pulled the two men over on suspicion of drunk driving.
Officer Steve Bryant/Pueblo County Sheriff's Office: "One said they were going to Texas. Another said they were going someplace else. They weren't consistent, so it was suspicious." "It was discovered that there may have been an issue of solicitation of prostitution between the two gentlemen. They were then arrested."

The arrest may have opened up leads pointing to Eldorado, Texas, where Jeffs' followers are building a new compound and temple. An FBI source told KSL there was "voluminous" evidence in the car and it suggests Seth had recent contact with his brother Warren. Among other items, investigators found $140,000 in cash and pre-paid phone cards.
Is there a link to the recent reported sighting at Cabela's in Utah? Probably not. An F.B.I. source told us he doubts Seth was there.
Is Seth known to be close to his older brother Warren? Definitely.
"He's very close," says veteran investigator Gary Engels, who interviewed Seth Jeffs after his arrest. "He's a very intelligent man, very guarded in what he talked about."
One law enforcement source told me he doesn't expect any earth-shaking developments in the Jeffs case right away. But this is clearly an important new development that evidently opened up new avenues for investigation.
×
Most recent Utah stories