Estimated read time: 1-2 minutes
This archived news story is available only for your personal, non-commercial use. Information in the story may be outdated or superseded by additional information. Reading or replaying the story in its archived form does not constitute a republication of the story.
SALT LAKE CITY -- It took less than a verdict to clear out a Salt Lake City courtroom earlier this week. There's not much that will scare a judge, but in this case it was bed bugs that did her courtroom in.
It was a regular day in Courtroom 2 Thursday, with a full docket at 10:30 in the morning. Then an unexpected admission came from a guilty party.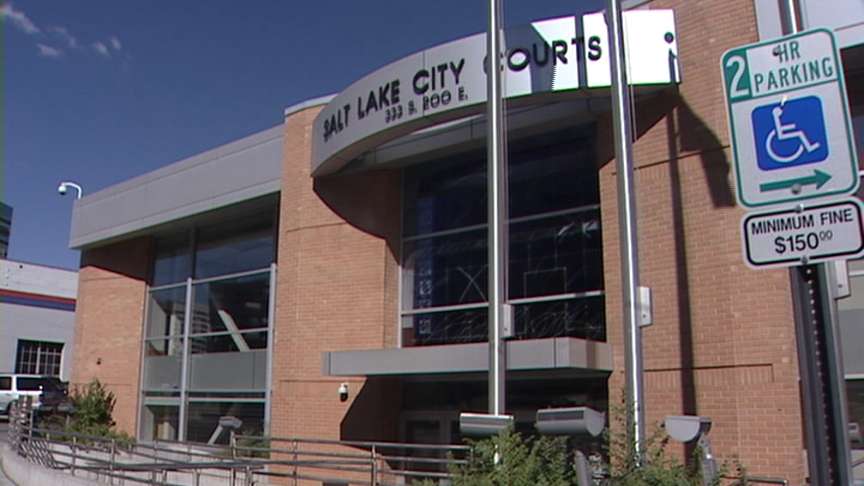 "An individual came in with a defendant and was speaking with the bailiff and mentioned he had bed bugs," said Lisa Harrison-Smith, spokeswoman for the City of Salt Lake.
Bed bugs: the nasty little critters hitting major cities across the United States, temporarily shutting down retail stores, publishing companies, hospitals and hotels.
The bugs are hitchhikers -- hopping into luggage, clinging onto clothing until they find a home and a host. They feed off human blood.
In the case of the courtroom, they could hide in the nooks and crannies of the benches then run out to feed when someone sits down.
So what was the verdict?
"They asked the individual to leave out of public health concern," Harrison-Smith said. "They decided to dismiss the cases and clean out the courtroom."
There were no appeals, no bail; just swift justice extermination. The process closed the courtroom for the day and about 40 cases had to be rescheduled.
City officials say this has happened once before, several years back. The results were the same: a closed courtroom and canceled cases.
"It's something that plagues metropolitan areas, and it's better to be safe than sorry," Harrison-Smith said.
The entire Salt Lake Valley is seeing an increase in bed bugs. Health officials say they used to get a call or two a month, now they're getting them every day.
E-mail: sdallof@ksl.com
×
Related stories
Most recent Utah stories