Estimated read time: 3-4 minutes
This archived news story is available only for your personal, non-commercial use. Information in the story may be outdated or superseded by additional information. Reading or replaying the story in its archived form does not constitute a republication of the story.
Samantha Hayes ReportingA trip to the World War II memorial in Washington was supposed to be the honor of a lifetime for this veteran. "It's a place where maybe for one last time we can cry and not be ashamed of it," says veteran Donald Pickett. But this man will not have that experience at the memorial, at least not for now.
The trip was sponsored by "Hero Flight." The organization raises money to fly World War II veterans to the memorial dedicated to their service.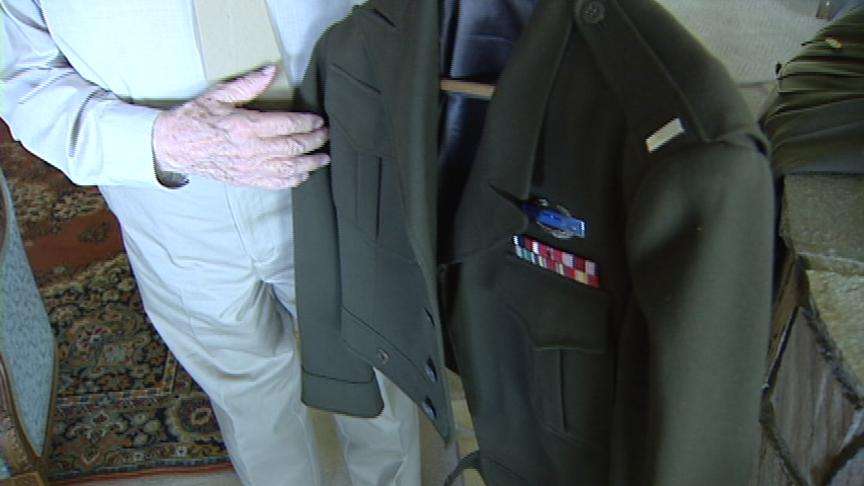 But it turns out not enough money was raised, but the director did not tell anybody until it was too late.
Donald Pickett's children and grandchildren were waiting for him in Washington, D.C. The trip to the memorial was going to be a family affair. They are understandably angry and disappointed, but Pickett and his wife shared a different perspective.
When Donald Pickett wore the uniform of the Eighth Armored Division he shared an experience with other soldiers that he struggles to describe. "There is a bond that perhaps people don't understand. There is a bond between men who served in particular in the combat areas that you cannot define," Pickett says.
Pickett was a combat infantry officer in World War II. Near the end, he and his soldiers crossed the Rhine and occupied St. Andreasburg. And that's where some of his most memorable experiences happened.
He framed an American Flag, sewn for him by a German translator, Frau Acherman. And he cherishes an original manuscript written for him by a concentration camp survivor. "It's an amazing story of determination of individuals to survive," Pickett says. It's the determination of a generation of American men and women of Pickett's generation that brought the war to an end. That's why it was so important for them to visit the memorial.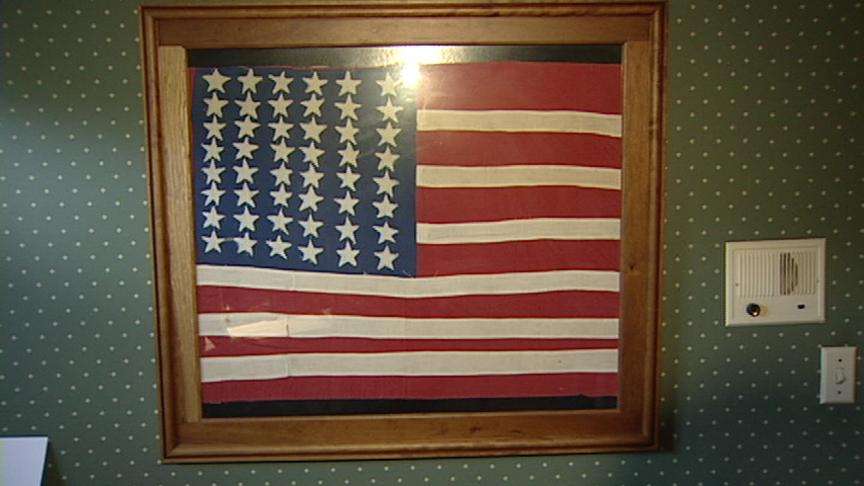 Donald Pickett's wife, Helen, said, "Just to have him be given the honor would be nice and I think all the women feel this way. We were married when we were young. We didn't realize what we really had to go through, but we do now."
And when younger generations see the memorial, they want them to remember something very important. "Appreciate the liberty and keep it! For the generations to follow, all of them," says Pickett.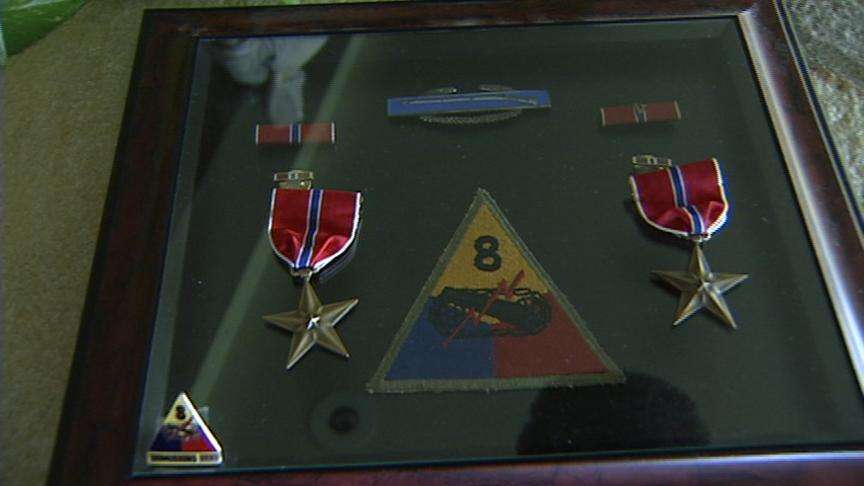 Pickett says perhaps they will go to Washington some other time. He said that the cancellation reminded him of his time in the army when he was supposed to leave on a particular day and there would be a delay and then another delay. He says this is nothing new.
What's the company's explanation for what happened? The organization that planned that trip said today it was the fault of its director, who has now been fired. The nonprofit Hero Flight explained what happened this afternoon in Mapleton.
Former Director of Hero Flight Paul McSweeney says "The Hero Flight—sorry--that was supposed to have taken off this morning was canceled due to a lack of funds, not due to a scheduling issue or for any other reason. We simply did not raise enough money. As the director, I take full blame for the failure of this mission. The committee should have been called together and made known the full extent of the situation, but instead I chose to shoulder this burden on my own."
Committee members say the director knew there was a lack of funding for the trip but didn't say anything until it was too late, and the trip had to be canceled.
Hero Flight apologized to veterans and their families and says it is working to plan another trip in the future.
×
Related links
Most recent Utah stories