Estimated read time: 2-3 minutes
This archived news story is available only for your personal, non-commercial use. Information in the story may be outdated or superseded by additional information. Reading or replaying the story in its archived form does not constitute a republication of the story.
Sandra Yi ReportingAn Ogden couple is in jail, accused of beating and starving their three-year old son. Another child in the apartment, called for help. The couple has six children, ages one to 13-years old.
It was the three-year old that, police say, was locked in a closet and starved. His older sister eventually called for help, putting an end to the abuse.
Joli Gamble Neighbor: "We heard a kid crying, but didn't know cause there are so many kids around here."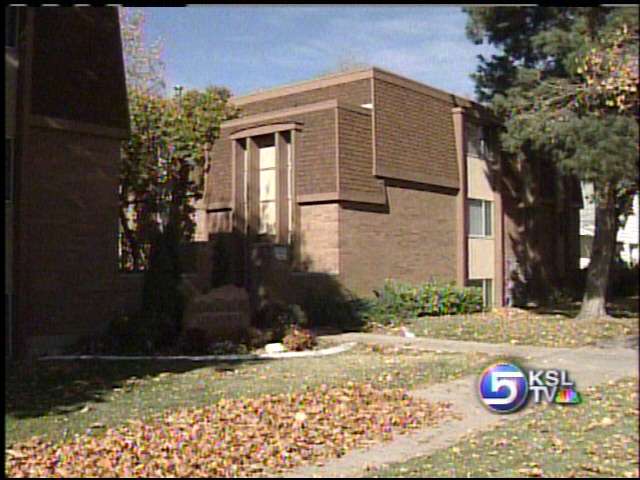 Neighbor Joli Gamble had no idea anything bad was going on in the apartment two floors above her.
Joli Gamble: "It upsets me because I'm a single mom, and I think it's sick. I don't think a child should have to go through that."
The allegations are enough to sicken any parent. Court documents say, Melvin and Johnetta Jackson physically abused and starved their three-year old son. The boy's siblings told police their dad whipped their brother with a cord. They also said the boy was locked in a closet with no food. The abuse may have gone on for months.
Lt. Loring Draper, Ogden City Police Dept.: "There are some physical signs of some current and some old injuries."
Court documents also say Johnetta Jackson admitted to smoking methamphetamine. Her three-year old son tested positive for the drug. Police believe he was the only victim, but they don't know why.
Lt. Loring Draper: "Nobody knows. The other children have no idea."
Neighbors say the Jacksons kept to themselves, but their children often played together outside. Joli Gamble noticed the almost four-year old victim looked like a two-year old. Child welfare officials say he weighed only 24 pounds.
Joli Gamble: "As a mom, I think that's sick and wrong. If you're going to have a child, take care of it. Be responsible. Don't put your child through that."
All six children are in state custody. Melvin and Johnetta Jackson face felony child abuse and child endangerment charges. They could face more charges if their other kids test positive for drugs.
×
Related links
Most recent Utah stories