Estimated read time: 3-4 minutes
This archived news story is available only for your personal, non-commercial use. Information in the story may be outdated or superseded by additional information. Reading or replaying the story in its archived form does not constitute a republication of the story.
Debbie Dujanovic Reporting
Produced by Kelly Just It's something, most of us, at some time, must do -- find someone dependable to take care of aging parents and grandparents. KSL discovered what can happen when you hire the wrong people.
Our investigations don't normally focus on just one victim, but this is one outrageous plot you need to hear about. It demonstrates exactly why older Americans are prime targets for bad guys: they're trusting and they've got a lot of money. As we found out, some thieves are literally moving in to clean you out.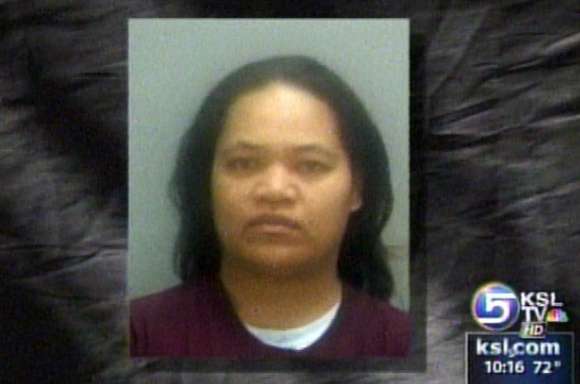 Rebecca O'Brien's grandmother, Bernice Pollei, loved her independence, but at 91 years of age, the Holladay woman needed some help.
Rebecca O'Brien, Bernice's granddaughter said, "We needed someone here that could be trusted to care for her basic needs. Make sure she was dressed, make sure she could groom herself, make sure she was clean and the house was clean."
Bernice wanted to stay in her home so the family hired live-in caregiver, Victoria Fiu.
"We had known the family that she worked for previously. Everything was fine the first year," Rebecca said.
Victoria invested a whole year winning Bernice's trust. Then she lowered the boom. It was an elaborate scam, filled with deceitful twists and turns. When it was over, Bernice's bank account was empty, her spirit broken.
Salt Lake County detective Steve Hall said, "This is probably the worst case of financial elderly abuse that I've seen."
The web of lies began to unravel the day sheriff's detective Steve Hall took a frantic call from Bernice's family. Thousands of dollars was missing and everything pointed to their trusted care-giver, Victoria.
Victoria figured out education meant the world to Bernice so she announced plans for college. Victoria claimed the school wouldn't accept checks from her bank. A trusting Bernice agreed to help out and write the tuition checks with Victoria promising to pay her back.
"Over a period of about a year, she had taken $53,000 out of the victim's account," Detective Hall tells us.
Detective Hall showed us the stack of cashed checks that paid for Victoria's education, right? Wrong. Victoria wasn't enrolled anywhere and took clever steps to keep it secret.
Detective Hall says, "The suspect had a computer and she had doctored some documents to show Bernice, and would come show her these report cards and say, 'Look at these grades. I'm getting A's.'"
The deception was so complete, Bernice and her friends gave Victoria cash gifts for "graduation". So where's the money Victoria stole? Long gone.
"She's openly admitted sending it to Western Samoa and New Zealand and Hawaii and to American Samoa. She has supported family members with my grandmother's hard earned money," Rebecca said. And the lies went on. It turns out Victoria Fiu is a woman with seven aliases. Police now think her real name is Jasmine Fa'amaile.
Jasmine pleaded guilty to felony theft. Bernice wasn't there to see it, though; the night before court, she died.
Jasmine's punishment, handed out just this week, is six months in jail and pay back of the tens of thousands of dollars she stole. Outside the courtroom, none of Jasmine's supporters was talking.
In court there was another twist. New allegations surfaced suggesting 22-year-old Jasmine didn't act alone, that Jasmine's own family sent her to the U.S. six years ago, as a child, to care for seniors and carry out her family's plot to steal money from the elderly.
We shared our investigation with the Division of Aging. They intend to warn law enforcement and seniors alike about this scheme.
---
Need to Hire a caregiver?
Before you hire a caregiver for anyone in your family, check him or her out like any other employee. Get a date of birth, social security number and driver's license number. Then buy a background check. You can do it online or through the state for a small fee.
×
Related links
Most recent Utah stories