Estimated read time: 2-3 minutes
This archived news story is available only for your personal, non-commercial use. Information in the story may be outdated or superseded by additional information. Reading or replaying the story in its archived form does not constitute a republication of the story.
Alex Cabrero Reporting With Halloween coming up, you've probably noticed all those haunted houses, corn mazes, and forests. Deep inside, though, we all know they're just for fun. But what if one place were real? Alex Cabrero spent last night with a group of ghost hunters who saw some pretty weird stuff.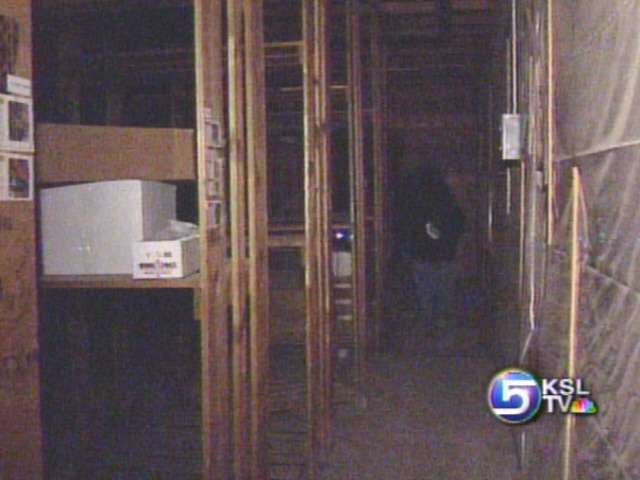 For many years, people in Brigham City have said the old Baron Woolen Mills was haunted; they'd see and hear things they couldn't explain. Last night a group of professionals tried to make sense of it.
Rusty Carroll: "We're Utah Ghost Research and investigation. All share a common interest in investigation and trying to understand the paranormal and spirits."
If it's true a good scare is healthy for us from time-to-time, these guys and girls should live forever.
Genesis Taylor, Utah Ghost Research & Investigation: "We saw a couple of things moving around, like up in the ceiling. We're trying to find out where it was coming from."
Marci Nursement, Utah Ghost Research & Investigation: "We felt something rush past us."
You see, Marci Nursement and her friends are ghost investigators and this time they think they found one. The old Baron Woolen Mills has stood in Brigham City since 1870. It's about to be renovated, but first the owner wanted this group to check on some stories workers kept telling him.
Rusty Carroll: "He said they've had employees come and tell them, when it was operational, there was people walking through the building that weren't there."
It's okay to have chills hearing this. We did while they took pictures, video and audio recordings. Something on the recording said "no" that wasn't there when we were in the room. Throw in some moving curtains and odd noises...
"He's hitting the pipes and he's hitting everything all along the roofing."
...and it all adds up to a good scare, or a good something.
Rusty Carroll: "There's a lot of activity here. A lot more than your average building."
Besides this building, the group lists the old Lehi hospital and the Magna Cemetery among the most active places they've been. If nothing else, it does make you wonder.
×
Most recent Utah stories