Estimated read time: 2-3 minutes
This archived news story is available only for your personal, non-commercial use. Information in the story may be outdated or superseded by additional information. Reading or replaying the story in its archived form does not constitute a republication of the story.
Nishi Gupta Reporting An argument over a woman led to the death of a West Valley City man last night. Today police identified a suspect, a fifteen year old male.
Beaten and stabbed, police say Jeremiah Allread died in the carport of this home. His condition was so bad, Lifeflight had been called. But by the time the chopper arrived, it was too late.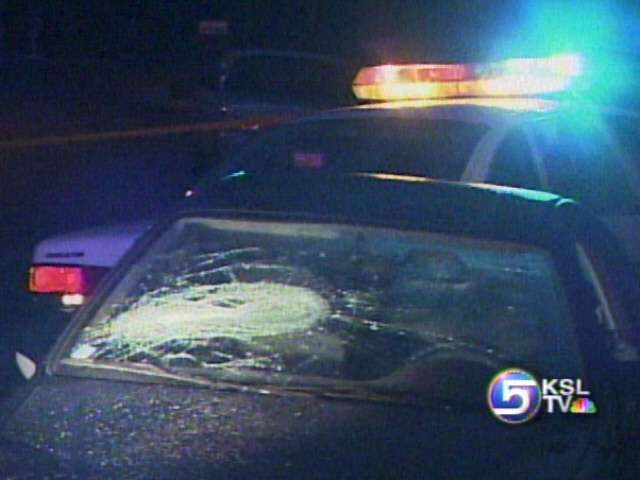 After a cold night of investigating police no longer have a cold case.
Sgt. Phil Quinlan, West Valley City Police: "We obviously have a lot of ground to cover. IT spans the course of several blocks."
From one crime scene to another, West Valley City police determined the what and who behind 25-year old Jeremiah Allred's death. The what: a single stab to his chest. And the who: someone who wasn't even part of this love triangle, a fifteen year old boy. The why is a little less definite.
Karen Basore, Witness: "He come out and was talking to her."
Police say Allred went to his estranged wife's home and the two got into an argument. Soon her adult boyfriend and his 15-year old friend pulled up. Then a fight between Allred and the boyfriend started. One witness said she heard a man yell, "I'm marrying her!" and later saw the victim getting beaten with boards in his car.
Karen Basore, Witness: "They opened the passenger door and they kept clonking him and clonking him. Finally he got the door open."
He made it out, but for whatever reason, the young friend chased after Allred. Police believe he's the one who beat and stabbed him and is now the suspect of this investigation.
They will not release the suspect's name, but say he's a documented gang member and has an extensive criminal history. Police say he faces criminal homicide charges and likely aggravated assault.
No charges have been filed for the estranged wife or the boyfriend.
×
Most recent Utah stories