Estimated read time: 2-3 minutes
This archived news story is available only for your personal, non-commercial use. Information in the story may be outdated or superseded by additional information. Reading or replaying the story in its archived form does not constitute a republication of the story.
Ed Yeates ReportingHow can you store a sample of a child's blood for decades - perhaps even 100 years - for one of the most far reaching studies ever undertaken? That's the challenge for researchers committing themselves to a monumental experiment that's never been done before.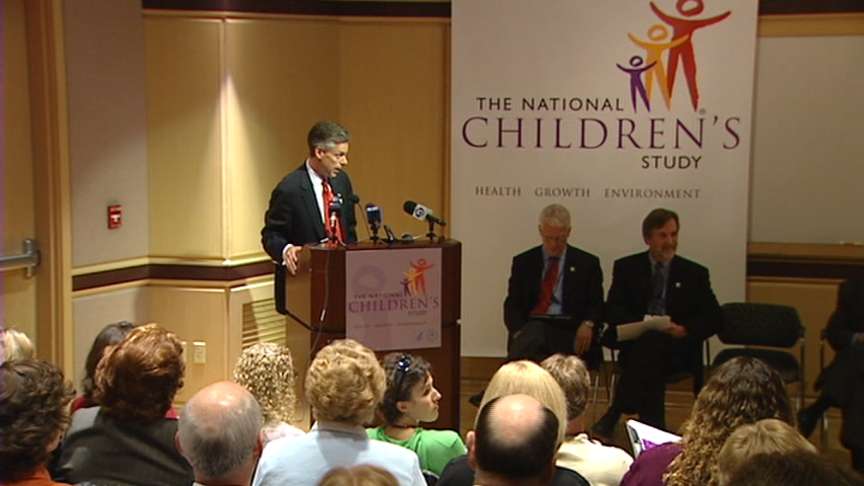 As we reported two months ago, research teams will follow a group of 100-thousand children, yet unborn, to their birth, through childhood, adolescence, the teenage years, adulthood, and hopefully beyond.
Together the University of Utah Medical Center and Primary Children's Hospital will become a study center for the Intermountain West, following more than 12-hundred volunteers. With funding from the NIH, the CDC and the EPA, there's never been a study quite like this before.
Alan Fleischman, M.D., National Children's Study: "We are certain we are going to find out things that we can't even dream of today."
Blood samples taken from children and families participating in the study will be stored in nitrogen freezers. Pending renewed funding, scientists who begin this project will pass the baton onto yet another generation, who will continue collecting data from these samples and new volunteers as subsequent phases of the study unfold.
Parents will give permission for their children. And when they turn eighteen, they too hopefully will do the same.
Alan Fleischman, M.D.: "I'm actually an optimist. I think that after 21, this study will continue into adulthood and I think our kids will demand the study continue."
Researchers will document what volunteers eat and drink and their exposure to all kinds of things like pollution or radiation, even electromagnetic waves from power lines. Any environmental link - whether it proves or doesn't prove out - will be included. It will help answer which ones, if any, have an impact on triggering predisposed genetic illnesses like obesity, diabetes, asthma, mental illness, addiction, AUTISM, and more.
For Sara Christensen and her eight-year old daughter Lillie, who has autism, Salt Lake's participation in the study is special.
Sara Christensen, Lillie's Mother: "Is it genetic? Is it environmental? Or a combination of both? The answers will change lives."
Lots of people were on hand today. For them the announcement is really a celebration for future generations yet to come. Selection for volunteers will begin in July of 2007.
×
Related links
Most recent Utah stories