Estimated read time: 2-3 minutes
This archived news story is available only for your personal, non-commercial use. Information in the story may be outdated or superseded by additional information. Reading or replaying the story in its archived form does not constitute a republication of the story.
KSL Team Coverage The temperature is rising and so is Jazz fever! It is getting more contagious as the team marches into the Western Conference Finals beating Golden State last night. Utah Jazz won four out of five games in the series over the Golden State Warriors.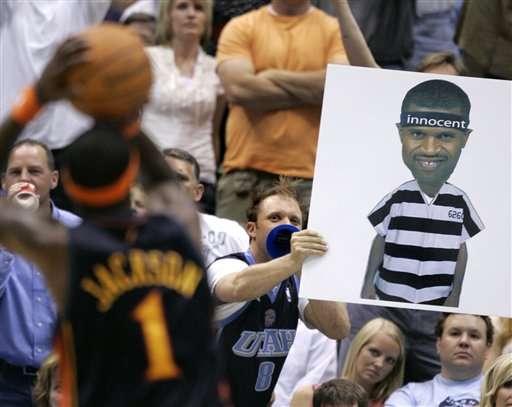 The first two home game tickets for round three went on sale last night and sold out in 15 minutes.
But Jazz fans aren't complaining, they're excited about the future and reminded of the past. The victory was nine years in the making.
Jazz fan Ginger Hucks, "This is great it reminds me of when we went to the finals in '97 and '98." And fans can't help but compare the success of the "good old day" to the young stars of today. Jennifer Johnson, another Jazz fan agrees, "It's very exciting because it brings back the days of Stockton to Malone. And Boozer reminds me of Malone, you know you've got the pick and roll going."
Today at Energy Solutions Arena, people were on the hunt for playoff tickets and new gear. Hucks says, "We're looking for t-shirts. Especially for the office we want all the girls in the office to have Jazz T-shirts."
The Jazz powder blue is taking Utah by storm. Fans both young and old showed their spirit in what turned out to be the last game of the series.
The Jazz are headed to the NBA's Western Conference finals for the first time in nine years, and more than 19,000 roaring fans cheered them on to victory.
Ninety-six-year-old Nellie Alkire says she's addicted to the Jazz. "I don't know, I just moved to Utah and fell in love with them, watching them on TV."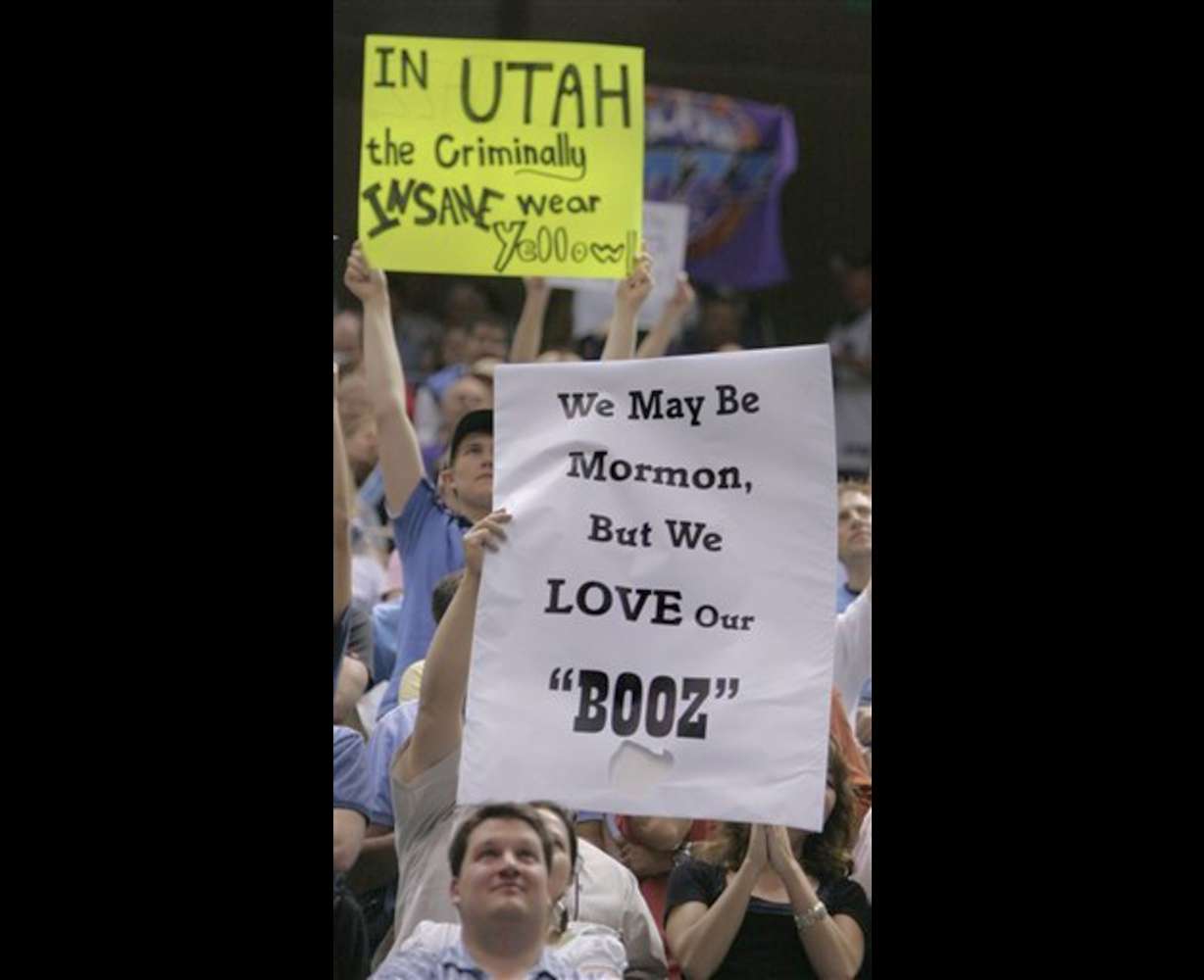 Nellie couldn't believe she actually got to see her favorite team during the playoffs. She says she is a big fan and knows all of the players, stats and Jazz trivia.
But don't ask her to pick a favorite player. Some of her favorites are Boozer, Okur, and of course the player on her jersey, Kirilenko.
Nellie wasn't the only one cheering on her team, thousands cheered so loud the other team noticed.
Golden State Coach Don Nelson says, "This is an unbelievable fan base here and the Jazz should be very proud of that as well. We're trying to compete with you guys, and I think we're close, but I don't know. Fantastic crowd, I mean unbelievable."
Fans are waiting for the Suns-Spurs series to end. Game five is tonight. Luckily, they have a little downtime to prepare for an even better showing in the next series.
You can still get some playoff tickets, but you first have to buy Jazz season tickets for next year.
×
Related links
Most recent Utah stories