Estimated read time: 1-2 minutes
This archived news story is available only for your personal, non-commercial use. Information in the story may be outdated or superseded by additional information. Reading or replaying the story in its archived form does not constitute a republication of the story.
OGDEN, Utah (AP) A 23-year-old man whose cigarette butt started a fire that killed a woman and destroyed several apartments was sent to prison for five years to life after emotional testimony from victims.
"My mom still panics at fire alarms," Dianna Roddom said of retired Los Angeles police Officer Gertrude Scheidecker, whose dog and three cats died. "It will be years before she'll be able to fall asleep unafraid. Belongings from 60 years of her life were gone so fast because of this man," Roddom said Tuesday in 2nd District Court.
Jacob Leoncini, 23, admitted he set the fire by leaving a cigarette butt on a hallway couch because he was angry with a resident in another building of the apartment complex.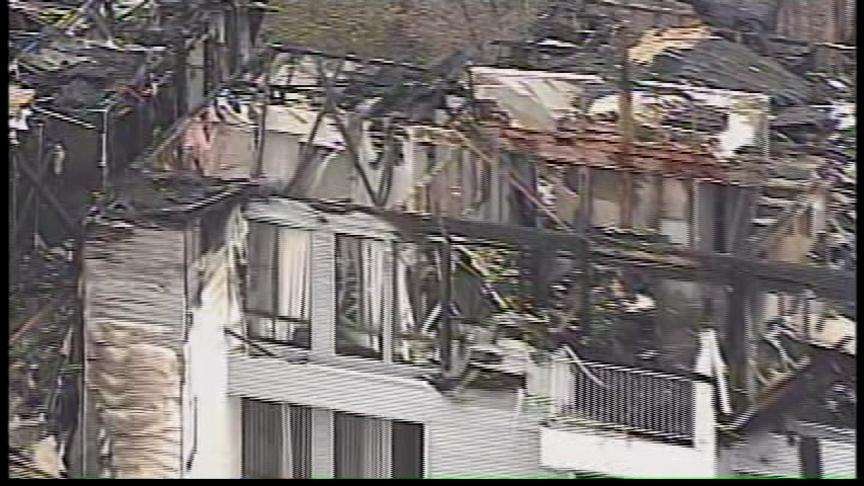 He pleaded guilty in April to first-degree murder and second-degree arson. A tenant, Dana Byrd, 43, died in the November 2005 fire.
Defense attorney Roy Cole said Leoncini was off his mental-health medications at the time. "He tried to self-medicate with methamphetamine, and it ended up someone died. ... Prison is appropriate, and we're not against that," Cole said.
Leoncini's mother cried during the court hearing. "I am so sorry," Glenda Leoncini said later. "There are a lot of reasons for his behavior but no excuse for what he did."
------
Information from: Standard-Examiner
(Copyright 2007 by The Associated Press. All Rights Reserved.)
×
Related links
Most recent Utah stories