Estimated read time: 2-3 minutes
This archived news story is available only for your personal, non-commercial use. Information in the story may be outdated or superseded by additional information. Reading or replaying the story in its archived form does not constitute a republication of the story.
John Hollenhorst ReportingHundreds of visitors from South America are creating an unholy mess on the campus of Utah Valley State College. They are dumping a growing blanket of mud, feathers and bird droppings which can be kind of dangerous for students and professors. The situation is also providing a unique educational opportunity.
In three places on campus, birds have pretty much taken over. Cliff Swallows just returned from Argentina and started rebuilding mud-nests that officials decided to tear down last year. When asked if the birds are a welcome asset to the campus, UVSC Associate Vice President Jim Michaelis replied it depends on who you ask.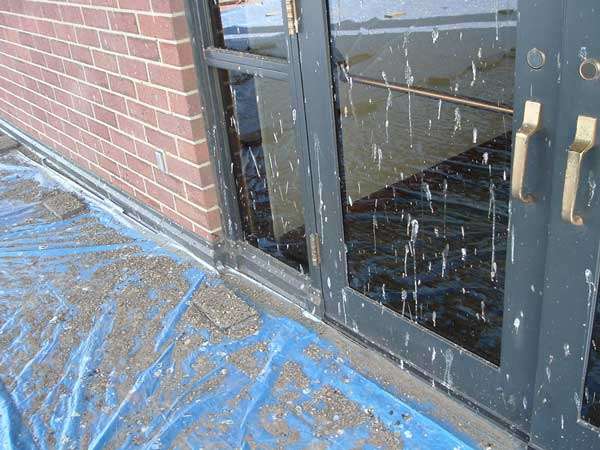 This is becoming an annual ritual that some people love for the biological spectacle. "I think these birds are just incredible," says UVSC Biology Professor Renee Van Buren.
While others dislike the birds because of the mud and the mess they bring. Michaelis says, "They used to nest over the bicycle racks. We got a lot of complaints from students about their bikes being whitewashed."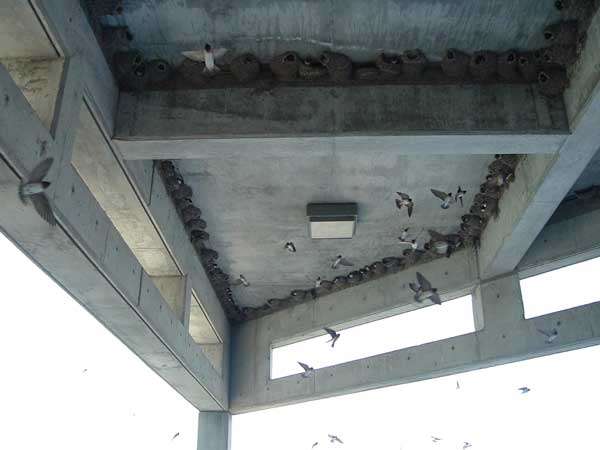 College administrators had a bit of a tug of war with the biology department in recent years. Now they're allowing some nests to stay. "I think we've hit a happy medium here, to allow them in certain areas to nest and the rest of the campus we try to keep clean," says Michaelis. People who drive on campus have learned a white car usually fares better than a black one.
Meanwhile, the science faculty loves the opportunity for students to study the incredible life cycle of birds that fly annually from Argentina to lay eggs and have babies in Utah. Van Buren says "By the time they get here, they're very hungry, tired, worn out and still have a lot of nest building to do." In fact, they pick up dabs of mud nearby and fly back to make the nests. Each nest requires at least a thousand trips. It's the sort of biological wonderment teachers would love their students to study. "I mean, in Capistrano, they celebrate! They have a festival when the swallows return," says Van Buren.
But even the birds' fondest advocates admit the visitors can be a bit of a problem. Van Buren says nobody likes stuff on their head.
In a few weeks, the problem will be resolved when the moms, dads and babies will be flying back to Argentina.
×
Most recent Utah stories