Estimated read time: 3-4 minutes
This archived news story is available only for your personal, non-commercial use. Information in the story may be outdated or superseded by additional information. Reading or replaying the story in its archived form does not constitute a republication of the story.
Dick Nourse Reporting Just six weeks ago, a group of Utah doctors came forward with a sober warning: Utah's air quality is dangerous and getting worse.
For the past six weeks, Dr. Brian Moench with the Utah Physicians for a Healthy Environment and his colleagues have been running from one meeting to another. "My phone doesn't stop ringing," Dr. Moench says. "We're speaking at some sort of event two and three times a week."
The doctors' message is simple: Utah's dirty air is making us sick and sometimes dead. "You don't notice it 'cause it's not you. But when you're in the emergency room or the operating room, we notice it. It's real. People are dropping dead," Dr. Moench says.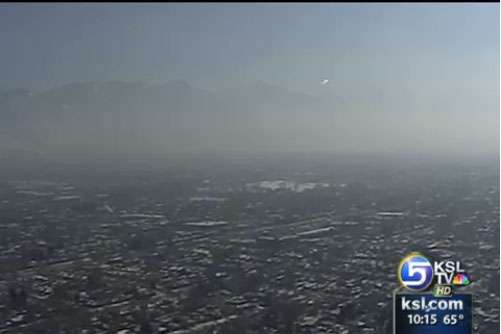 The doctors have presented their findings to Governor Huntsman, local governments, business leaders and the state division of environmental quality.
Dr. Moench says that the new medical literature is saying that "there is no such thing as a safe level of air pollution." The doctors have inspired a grass roots movement, with some 350 volunteers, including Utah Moms for Clean Air.
Cameron Coda with Mothers for Clean Air says, "This is a really important issue to everyone in the state, particularly moms and kids."
Dr. Shellie Ring is a founding member of the Utah Physicians for a Healthy Environment and a pediatrician. She says there are a few simple things we can do right now: "It's important for parents to try to walk their children to school and walk to pick their kids up from school rather than idle their cars in the schoolyard where kids are running around and breathing in all the pollution from the exhaust of their vehicles." She says school buses should shut down until every kid is on board.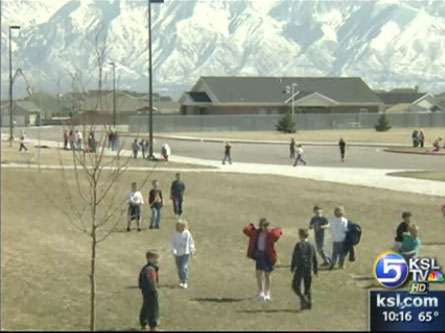 "I think we now know that since there's no safe level of air pollution, if we say it's OK to breath some air pollution it's equivalent to saying it's OK to smoke one cigarette, and that would be OK, but don't smoke 10, and I don't think that's any message that we would send to any of our children," Dr. Ring, who suffers from asthma, adds.
Dr. Moench has deeply personal reasons for leading this cause. He explains, "About seven years ago, my 26-year-old daughter got breast cancer. And, I even though I knew that that happened occasionally, I was not prepared to deal with the idea that my daughter in the prime of her life would have breast cancer. And then one day about two years ago, my assignment in the operating room was to provide anesthesia for three little infants, all of whom had brain cancer."
Dr. Moench says research shows 80 percent of cancers have some environmental pollution component. "Finally, it reached a crescendo this winter when I, as well as everybody, suffered through a month worth of dense temperature inversions and the accompanying high concentration of air pollution and I thought, 'Something has to be done here.'"
The doctors say we must work together to solve these problems now. "Whether you feel good or not, whether you have heart disease, diabetes or some other sort of co-morbidity problems, right now if you think you're as healthy as you think you can possibility be, your life expectancy has been shortened by about two years. I want those two years back," Dr. Moench says.
Among other recommendations, doctors are calling for a moratorium on building any new coal-fired power projects and cutting the speed limit to 55 during temperature inversions.
×
Related links
Most recent Utah stories