Estimated read time: 3-4 minutes
This archived news story is available only for your personal, non-commercial use. Information in the story may be outdated or superseded by additional information. Reading or replaying the story in its archived form does not constitute a republication of the story.
SALT LAKE CITY -- People driving through an Olympus Cove neighborhood in Salt Lake the last couple of months have been doing some double-takes ... at times they even stop and ask the homeowners "what's that thing in your driveway?"
Well, it's a piece of artwork that will be driven to the annual "Burning Man" event that begins next week in Nevada.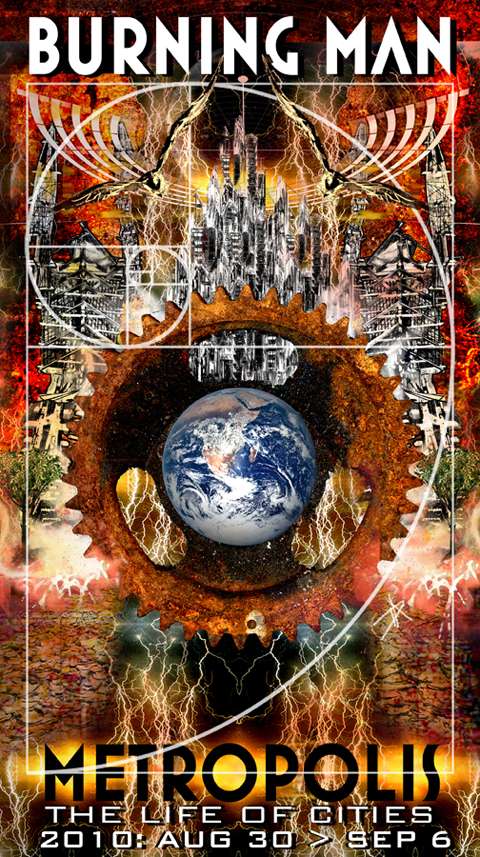 Kirk Jellum and Kristen Ulmer have been putting the finishing touches on what certainly has to be a one-of-a-kind creation.
"What we have here is a 40-foot long praying mantis." Jellum says. "The head is 20 feet tall, and it has ten-foot tall antennae and it's actually 30 feet wide as well."
All of this intricately designed and painted sheet metal is mounted on a 1983 GMC dump truck that Kirk and Kristen will drive 500 miles to the Black Rock Desert, 120 miles north of Reno, in western Nevada.
---
Burning Man has grown from a small group spontaneously gathering to a community of over 48,000 people, becoming the most populous town in the entire county during the week.
---
"It's street legal, Kirk says. "You actually have to have a wide load permit."
The "Burning Man Project" first began in 1986 with just a handful of people on a beach in San Francisco. Now, the week-long event attracts nearly 50,000 people.
The event is about art, in all forms. The Burning Man website says, "there are no rules about how one must behave or express oneself at this event." Some people have described it as "organized anarchy."
For Kristen Ulmer, this will be her eighth consecutive "Burning Man."
"It is the biggest adrenaline rush of my life," she says. "The most magnificent experience of my life, the most amazing social situation of my life, and then the art there is just staggering!
"One thing that's great about burning man is that it inspires the artist in you. And instead of my first art project being a ceramic mug, I built a 23-foot long rat with a saddle on the roof that I rode like a horse."
What is... Burning Man?

Burning Man is an annual week-long community experiment in the Black Rock Desert, 120 miles north of Reno, Nevada. The experiment is dedicated to radical self-expression and radical self-reliance to a degree that is not normally encountered in one's day-to-day life. A theme is chosen each year to encourage a common bond among participants. One can expect loud noises, huge sound systems, crazy costumed people, fireworks, explosions and of course fire. -Burning Man
Now, it's a praying mantis.
Kirk and Kristen aren't competing for any prizes or trophies for their work. It's more of just the thrill of the experience, and sharing what they've created with thousands of others.
"Our hope is it'll be the greatest thing that the citizens of "Burning Man" and Black Rock City has ever seen," Kristen says laughing. "The reality is, there's some pretty amazing art work out there. It's not unheard of for people to spend a million dollars on a piece of art that they blow up at the end of the event!"
What happens to the praying mantis after "Burning Man?"
It'll come back to Utah.
"We've had contacts with people who want to hire us for events, so that's something we're open to after this," Kirk says. "We have a gig in [Las] Vegas already, and a music festival has talked to us about hiring us."
E-mail: kmccord@ksl.com
×
Photos
Related links
Most recent Utah stories