Estimated read time: 2-3 minutes
This archived news story is available only for your personal, non-commercial use. Information in the story may be outdated or superseded by additional information. Reading or replaying the story in its archived form does not constitute a republication of the story.
NORTH OGDEN -- A SWAT incident that lasted nearly all day Tuesday ended when police discovered the man dead inside his North Ogden home. The man was later identified as 42-year-old Randy Erickson.
According to police, it all started with an argument between Erickson and his sister Monday night, at a home near 2500 North and 200 East.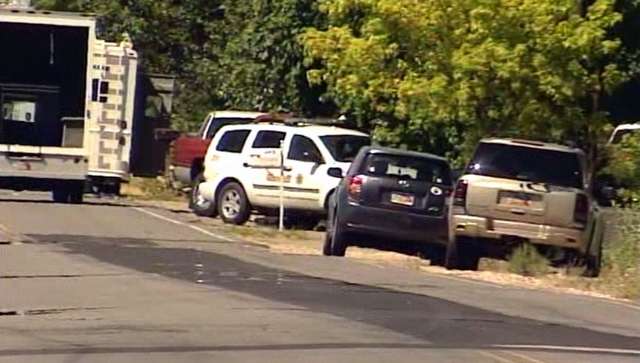 Officers say Erickson fired a shotgun twice at some point during the argument, but it's unclear whether those shots were fired at his sister. At that point, she ran out of the house and called for help.
When police arrived on the scene, Erickson refused to come out of the house. He was barricaded inside his bedroom. Relatives told police he had a number of weapons, including rifles and handguns.
SWAT teams and police negotiators attempted to make contact and resolve the situation throughout the day Tuesday, beginning around 10 a.m.
Police finally entered the house just after 3 p.m. and found Erickson in his bedroom. He died from an apparent self-inflicted gunshot wound.
"It's a very sad ending. We're glad that no one else was injured, but we wish that he hadn't been injured as well," said Paul Rhoades, with the North Ogden Police Department. "Ideally, he would have walked away and we could have gotten him the help he needed. Unfortunately, he chose another route."
Investigators do not know when that may have occurred or how long Erickson had been dead. They say he recently moved into the home and may be from out of state.
About 10 homes in a neighboring cul-de-sac were evacuated, and the nearby Maria Montessori School was placed on lockdown Tuesday. Parents of students were notified by e-mail of the situation. Around 12:45 p.m., officers lifted the lockdown and kindergarten students were released to their parents.
Officials stressed the students were safe inside the school building, and released the other grades at the usual time.
The school contacted parents by e-mail and phone asking them to pick up their children at 3 p.m. via the school's north parking lot traveling west on 2300 North. Teachers and administrators were on hand to assist in reuniting students with their parents.
The North Shore Aquatic Center was also forced to close Tuesday but was able to reopen before 4 p.m.
E-mail: syi@ksl.com
×
Photos
Most recent Utah stories