Estimated read time: 1-2 minutes
This archived news story is available only for your personal, non-commercial use. Information in the story may be outdated or superseded by additional information. Reading or replaying the story in its archived form does not constitute a republication of the story.
Sandra Yi ReportingA kidnapping case may have inadvertently helped police solve a rash of burglaries.
Four people told police they were held captive in an apartment for more than eight hours yesterday. Police say the kidnapping was all part of a plan to keep another crime quiet.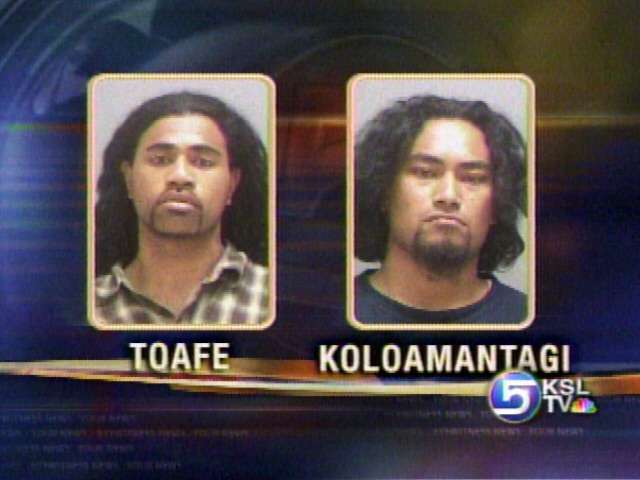 Lt. Jim Coleman: "It appears these people were trying to cover their tracks."
Police say four burglary suspects went looking for an accomplice who was talking too much about their crimes.
Lt. Jim Coleman, Salt Lake City Police Dept.: "The person they were looking for had mentioned that to several people. So they were attempting to get to this person to silence him somehow."
Three men and a woman went looking for the man at an apartment, but the people inside were no help.
Lt. Jim Coleman: "We're not even aware if they knew where this third person was."
So police say the suspects held them captive for eight hours. Two of them were forced to wait in a back room while two others, including an 18-year old woman, were threatened and brutally beaten.
Lt. Jim Coleman: "Lots of facial bruising, bleeding, lacerations to the face, most likely caused by a knife."
Police say she also had cigarette burns on her face.
When the suspects left to take one of the Victim's home, the others called police. The suspects returned and police arrested Ominae Toafe and Tevita Koloamantagi. Investigators are now trying to link them to any unsolved burglaries.
Lt. Jim Coleman: "This is certainly not the way we want to solve burglary cases, but I do anticipate this one crime will lead to the solving of others."
Police are still looking for two other suspects as well as the man the suspects were originally looking for.
×
Most recent Utah stories