Estimated read time: 2-3 minutes
This archived news story is available only for your personal, non-commercial use. Information in the story may be outdated or superseded by additional information. Reading or replaying the story in its archived form does not constitute a republication of the story.
Paul Nelson, KSL Newsradio What is it like to have the potentially deadly cancer known as retinoblastoma? One Pleasant Grove girl gives us a glimpse into this extremely rare eye disease. Listening to Rebecca Bingham play they piano, you'd think everything was normal in her life. She seems like any other 11-year-old kid.
Rebecca Bingham says, "I like to play with my friends at recess, and I like to do stuff." But, she does have one thing most other kids don't. "I have one fake eye, and it's no big deal," Bingham says.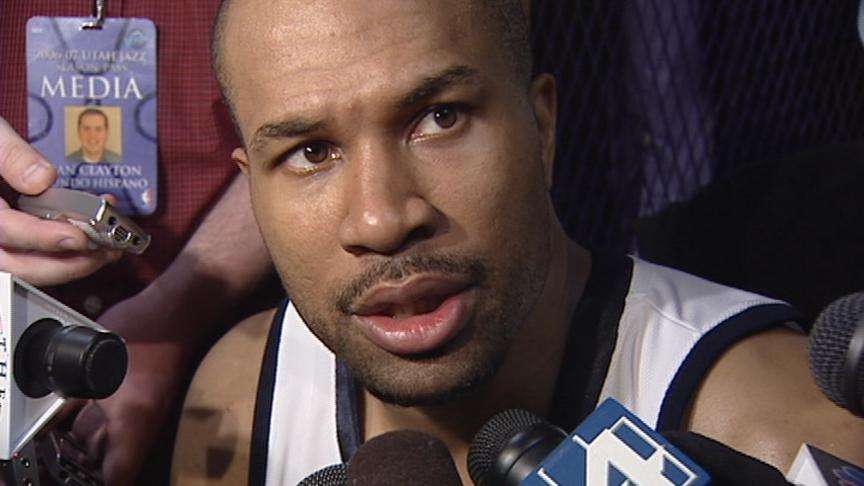 It looks and moves just like a regular eye. Rebecca had retinoblastoma, the same disease as Derek Fisher's daughter, Tatum. The Utah Jazz guard took time after Wednesday's game 2 to remind people of the dangers of the disease. "I want people out there to take their kids to the ophthalmologist, make sure they get their eyes checked and make sure everything's OK because we could have lost my little girl if we had waited any longer."
The disease is best described as tumors that grow behind the eye, but there are two kinds of retinoblastoma. "One is a genetic defect that can be in both eyes. The other one is just in one eye," explains American Cancer Society Communications Manager Scott Thompson. He says tumors become larger when they affect only one eye. He says two-thirds of all children with the disease did not get it from their parents. Very young children are most at risk.
"Once you get past the age of 14 or 15 it's very rare, but there is a higher percentage in infants and younger children," says Thompson. The American Cancer Society says there are no ways to prevent the cancer, but there are many ways to treat it. Depending on how serious the case is, doctors may use chemotherapy, radiation and lasers. Thompson says when surgery is used, the case is typically severe, but you don't want it to spread. "Once it spreads outside of that original organ then it gets to be very problematic when it comes to cancer," Thompson says.
If it spreads to the brain, the chances of curing it are low. The surgical process normally involves removing the whole eye, and part of the optic nerve. But children can be fitted with a prosthetic eye, just like Rebecca Bingham. Her father says he'd love to have a chat with Derek Fisher.
There is a high survivability rate if caught early. The American Cancer Society says more then 90 percent of all children can be cured of retinoblastoma.
×
Related links
Most recent Utah stories