Estimated read time: 2-3 minutes
This archived news story is available only for your personal, non-commercial use. Information in the story may be outdated or superseded by additional information. Reading or replaying the story in its archived form does not constitute a republication of the story.
SALT LAKE CITY -- Military veterans in our community now have a good alternative to nursing home care that helps the vet feel like he or she is part of the family.
---
These guys are my friends. They're fun to be around. They make life interesting. They always complain about my cooking, but they eat it anyway.
–David Evans, foster family member
---
It's called the Medical Foster Home Program. Qualifying veterans move into the homes of caregivers and live with them. For some vets, it's the perfect fit physically and emotionally.
KSL News caught up with Marine veteran Tommy Olson as he was shooting a game of pool with his foster family. He's quite a shark with a pool cue, but he's trying a lot of new activities with his foster family, Glenda and David Evans.
"She's nice, and he's alright," said Olson, poking fun with David Evans.
They carry on with the kind of good-natured ribbing you'd find in many families.
The Evans care for two vets in their home. They handle the basics like meals, laundry, medicine management and activities.
They went on a raft trip, they swim and play golf. They try new activities that get Olson out of the house and socializing.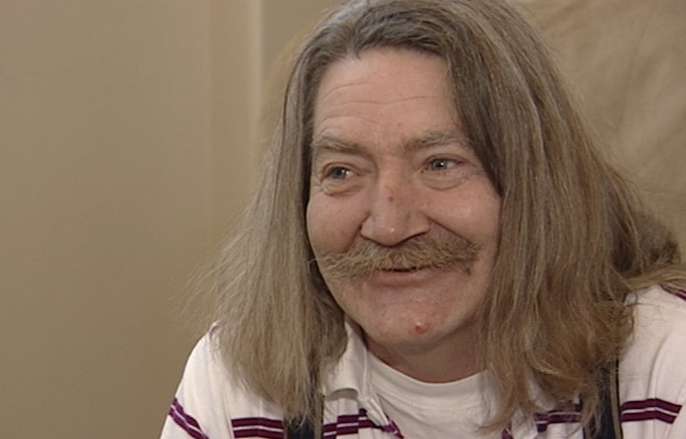 "These guys are my friends," David Evans said. "They're fun to be around. They make life interesting. They always complain about my cooking, but they eat it anyway."
The Vietnam-era vet has dementia, but bonded with the Evans over the last six months.
"Most people could do this if they have a love for people," Glenda Evans said.
Olson spent three years in a nursing home and always used a walker. Now he's abandoned the walker and come out of his shell.
"It's a lot better," Olson said. "The people here are nicer."
"Tommy used to hide in his bedroom," David Evans said. "Now he comes out and visits and has fun and teases people."
Representatives from the Salt Lake City Veterans Affairs office check the house for safety and comfort. The caregivers need to be in good health and have CPR and first aid certification, but the demands are not extraordinary.
Stacey Parsons, the Medical Foster Home program coordinator, says the program offers great emotional benefits for the vet and the caregivers.
"The care is more one on one," she said. "You can have someone go in and prompt and cajole and get them out of bed and out into a family environment and joining activities."
The goal is that the veteran spends the rest of his life with his new family.
"He's part of the family," David Evans said. "He's just like one of us."
The veteran pays the caregiver directly -- anywhere from $1,500 to $3,000. Many vets don't have that kind of income, and that's a challenge for the program.
The Salt Lake City VA wants to be able to offer the program to as many vets as possible. Right now they have eight vets in the program and eight qualified caregivers.
E-mail: jboal@ksl.com
×
Most recent Utah stories