Estimated read time: 2-3 minutes
This archived news story is available only for your personal, non-commercial use. Information in the story may be outdated or superseded by additional information. Reading or replaying the story in its archived form does not constitute a republication of the story.
Alex Cabrero Reporting"You know, this is the first time I've ever seen this."
A new type of theft involving bar codes has hit Utah County stores. Police have arrested two people, but aren't sure how much they got away with.
The scam involves printing UPC barcodes on a computer, then attaching them to merchandise and buying items at lower prices. Those suspects then supposedly removed the fake codes, and returned the merchandise to get a bigger refund.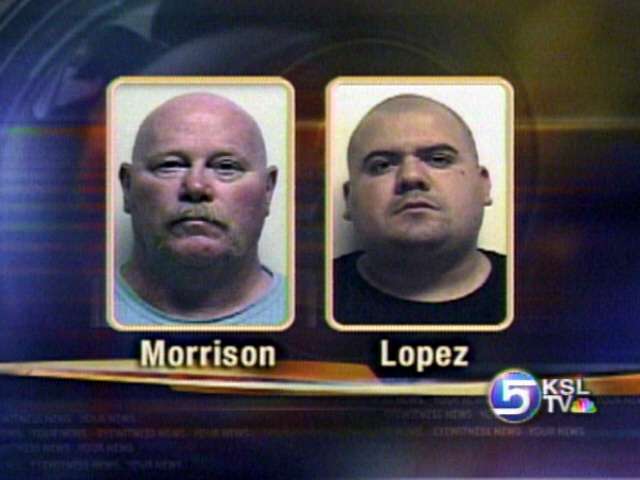 At Home Depot they built up store credit to afford expensive items they then sold to contractors. It's a high-tech theft Provo police say isn't like the old days.
Taylor Maid in Provo is one mom and pop shop you're happy still exists.
Rick Taylor: "We've got people who came in as kids bringing their kids."
You can find things for your nails, things for your hair, and things if you don't have hair, and you can always find the price.
Rick Taylor, Owner, Taylor Maid: "We've been in business 30 years and we've never used barcodes yet."
At a time when most stores have prices like thin-thick-thick-thin-thick-thin, Rick Taylor likes to let his customers know what they're spending.
Rick Taylor, Owner, Taylor Maid: "It's just the way I've always done it. I find it easier for me to remember prices when I do it this way."
But all too often, nobody, not even workers, know what things cost, which is why police say Gregory Morrison and Ernesto Lopez were able to get away with it at bigger stores.
Lt. Jerry Harper, Provo Police Dept.: "Never seen this before. It's quite interesting how they exchanged UPC's."
Provo police arrested them on fake credit card charges, but it turns out Home Depot has been watching them. Store security says they switched UPC's to buy items cheaper, then removed the fake UPC to return the items for the real, bigger price. So far Home Depot says it's cost them close to 10-thousand dollars in Utah County alone.
This could be the beginning. Police found maps of other cities in the suspects' car with the locations of big-box type stores circled. They could face federal charges.
×
Most recent Utah stories