Estimated read time: 3-4 minutes
This archived news story is available only for your personal, non-commercial use. Information in the story may be outdated or superseded by additional information. Reading or replaying the story in its archived form does not constitute a republication of the story.
SALT LAKE CITY -- Sixty-five years ago this weekend, the Japanese surrendered to Allied forces, effectively ending World War II.
The number of American troops who were in the Pacific that day is declining quickly. But a Utah veteran who lived through it all clearly remembers the mixed emotions.
Both Aug. 14 and 15 have been known as "Victory over Japan Day," or simply, "V-J Day." If you were in Japan it was the 15th, here in the U.S. it was the 14th. The surrender was formally signed Sept. 2, 1945.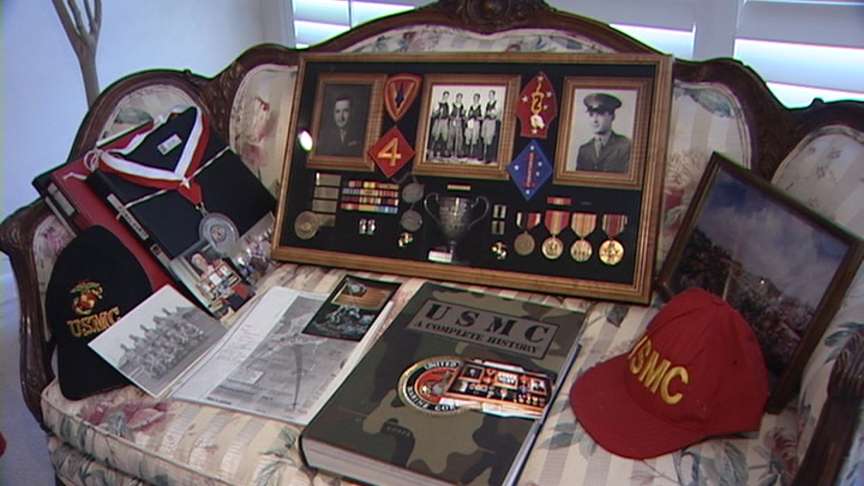 Paul Flandro fought his way across the Pacific with the 2nd Marine Division. That day 65 years ago, his unit was not exactly sure the war was over.
"We did not get the word for a long while. When we did, everybody was surprised, grateful and scared of what was coming up next," he says.
As a young lieutenant on a ship in the Pacific that day, Flandro remembers most of the troops expected they'd have to fight again soon. They did not know their next assignment.
"We were scared to death," Flandro says. "We were thrilled for the country and thrilled for the people back home."
But at the same time, the Marines thought they would have to fight for every inch in Japan. After all, the Marines had been in on most battles in the Pacific. Flandro was an eyewitness to the victory in Saipan and served on Iwo Jima and Okinawa.
---
We did not get the word for a long while. When we did, everybody was surprised, grateful and scared of what was coming up next.
–Paul Flandro
---
He had lost a lot of friends and comrades, and few were ready to celebrate yet.
"Everybody who was involved was pretty tired of being, frankly, up front," he says.
His 2nd Marine Division was the first American unit to enter Nagasaki after the atom bomb was dropped. He was assigned to head up nearby canyons to assess the damage. All he witnessed was death and destruction: burned bodies, steel buildings melted and flattened.
Related:
Flandro says that experience helped him recognize the difficulty, and the necessity, of the decision to drop the atom bombs.
Flandro married his wife, Marian, shortly before he shipped out. She spent many months not knowing where he was. She says V-J Day in Salt Lake City was much like the celebration in New York. She worked in a music store on Main Street and says everyone spilled out into the streets.
"Everybody was hugging and kissing each other and dancing in gratitude that we knew our loved ones were coming home," she says.
Flandro made it home Christmas Day that year. He went on to work at several businesses. The couple has six children, 23 grandchildren and 23 great-grandchildren.
Flandro says the American flag kept the Marines going in those brutal campaigns in the Pacific, so he flies his flags every day here at home.
"Once a Marine, always a Marine," he says with pride.
Flandro will talk about his experiences at the Salt Lake City Library Sept. 13 as part of the Veteran Speaker Series, which is now in its 8th year.
It takes place on the second Monday each month at 7:00 p.m. in the main library auditorium.
E-mail: jboal@ksl.com
×
Related stories
Most recent Utah stories