Estimated read time: 1-2 minutes
This archived news story is available only for your personal, non-commercial use. Information in the story may be outdated or superseded by additional information. Reading or replaying the story in its archived form does not constitute a republication of the story.
Sandra Yi ReportingTrying to cash a check has landed three people behind bars; that's because the check was stolen.
Last night two people walked into a Holladay Check City. They hoped to leave with some quick cash, but they left in handcuffs instead.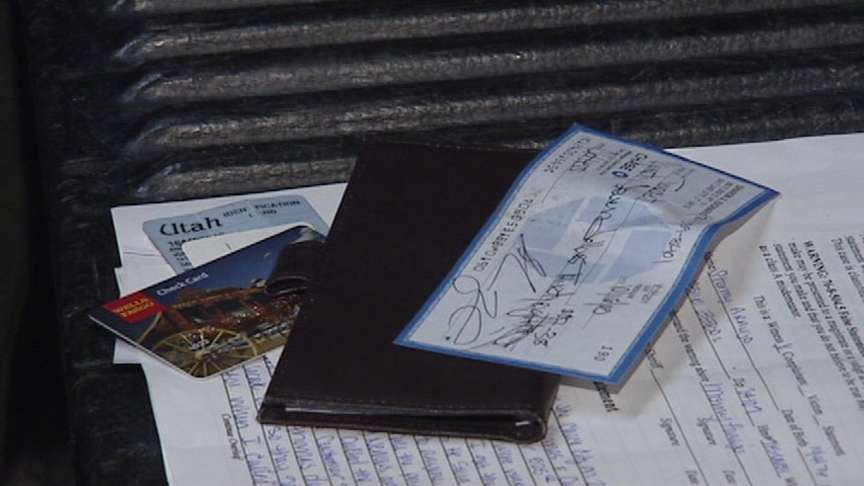 Stormy Araujo: "They just looked like they were here to cash a check like every other customer."
But something made this teller suspicious.
Stormy Araujo: "We're trained well in what we do."
The check for 525 dollars didn't have a phone number on it, but the suspects had a plan for that.
Sgt. Dave Broadhead, Salt Lake County Sheriff's Office: "The suspect provided a phone number to the clerk as verification that it was okay to cash the check."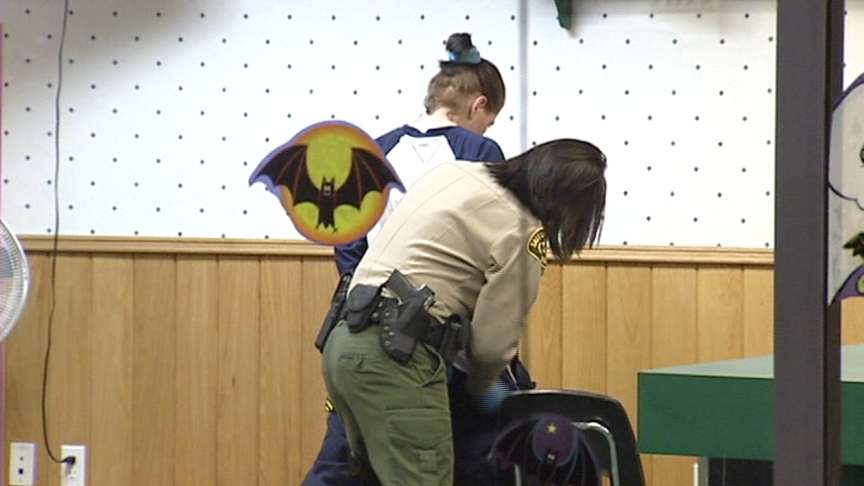 The phone number really belonged to third suspect, who was waiting in a car outside. But timing foiled their scheme.
Sgt. Dave Broadhead: "Somebody else was trying to call the phone at the same time."
Joseph Sandoval, Shannon Zvonaric and Angela Johnson were arrested. Deputies say they had other stolen checks, credit cards and IDs. There could be several victims.
Sgt. Dave Broadhead: "In some cases, they can actually empty an entire account before the bank is notified or the victim discovers their account has been accessed."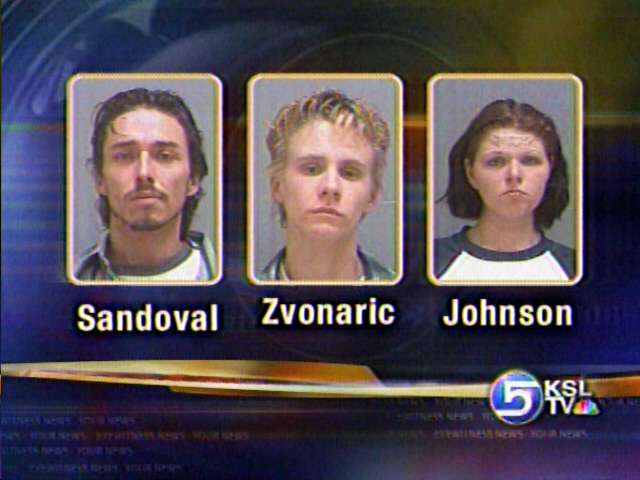 Authorities didn't find any drugs, but say it's often a driving force for this type of crime.
Sgt. Dave Broadhead: "I've spoken with numerous people who've openly admitted to being involved in those types of crimes, specifically to get money to buy drugs."
Authorities expect to see more ID theft-type crimes as we enter the holiday season. They say, don't leave your wallet or purse in the car. Also, mail checks and bills at the post office. It's common sense, but something authorities say, can't be repeated enough.
×
Related links
Most recent Utah stories