Estimated read time: 2-3 minutes
This archived news story is available only for your personal, non-commercial use. Information in the story may be outdated or superseded by additional information. Reading or replaying the story in its archived form does not constitute a republication of the story.
Samantha Hayes ReportingPeter Crandall, PC Masonry: "I'm really really nervous and I'm not getting much encouragement from our suppliers."
A critical shortage of a vital ingredient is causing serious problems in Utah's construction industry. It means lost revenue for construction workers and rising costs for homeowners.
What's lacking is concrete. Or, to be exact, the cement that goes into concrete. The shortage is causing headaches and frustration at building sites around the state.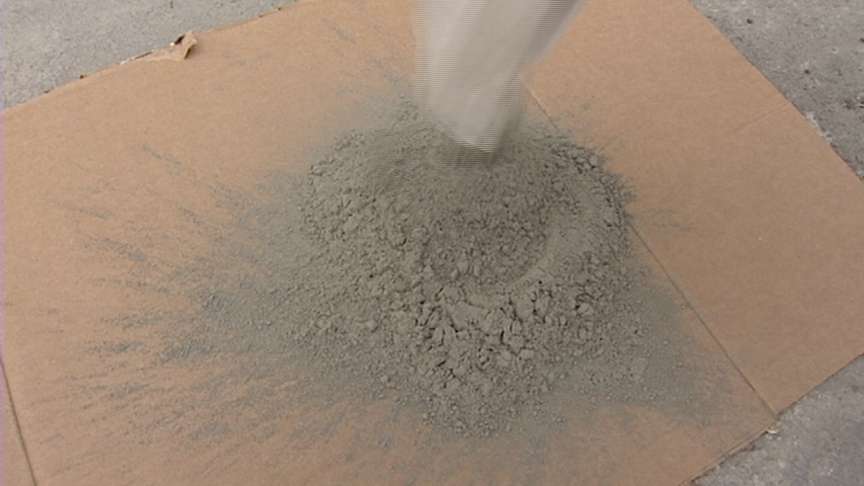 The cement shortage forced Geneva Rock to cut back production of concrete from six days a week to five days, and now four days a week. A related problem: the cost of concrete in an average new home has gone up by about 1200 dollars in the last year.
When foundation crews are pouring concrete, these days they feel lucky to get it. Sometimes they can't.
John Duddleston, Dream Home Builders: "It's putting us weeks behind our schedule."
Shortages, delays, uncertainty.
John Duddleston: "You can't even tell the homeowner even an educated guess when they can occupy their house."
Foundation delays also bog down workers lined up to build the rest of the house.
Troy Andra, Troy's Footings & Foundations: "Framers, electricians, plumbers, everybody."
Construction veterans say they've never seen a supply crisis like this.
Troy Andra: "Employees are going without paychecks because they can't get no hours."
One crew we met is replacing a driveway and sidewalk. They tried to schedule concrete delivery Thursday or Friday and couldn't get it. They hope it will come tomorrow.
Peter Crandall, P.C. Masonry: "I'm really nervous because I feel a responsibility to keep my gus in a paycheck, and myself too."
At Geneva Rock they now quit mixing concrete toward the end of each week. In the midst of a huge building boom, they don't have enough cement powder.
Al Schellenberg, President, Geneva Rock: "The demand is up about 10 to 15 percent in all the state. And the local suppliers haven't been able to keep up with that demand."
The cement powder is made at only two plants in Utah and they can't make it fast enough to keep up with demand.
Al Schellenberg, President, Geneva Rock: "For the short-term, we're going to have to import cement. For the long-term we've got to build more plants."
Industry leaders are pushing Washington to lift tariffs on imported cement. Others are trying to ease to ease up Clean Air regulations, so a cement plant in Morgan County can increase production. But no one expects an immediate solution, as long as the building boom continues.
×
Most recent Utah stories