LAYTON -- If you've had too much to drink, you know you're not supposed to get behind the wheel. But does that mean other modes of transportation are off limits, too?
Layton police say you should "hold your horses" before driving -- or, in this case, riding -- while intoxicated.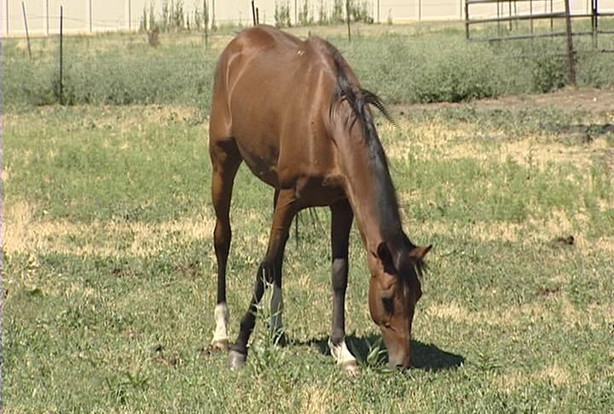 A 67-year-old man is in trouble with police, accused of riding his horse when he was drunk. Friday night around 11:20, a the man knew he was too drunk to drive, but really wanted to travel to a 7-Eleven to buy some cigarettes.
So, he saddled up and hopped on his horse.
"Officers were dispatched to that area, found the horse tied up outside of the 7-Eleven," said Lt. James Petre with Layton City police.
Police dispatch received a call from a driver who said she had almost hit the man and his horse while they were riding down Hill Field Road in Layton.
That's a five-lane road, and it's usually heavily populated.
"The problem that you have is you have an animal that can be skittish," Petre said. "That section of road there is a five-lane road, it's at night; there's just a potential for bad things to happen."
While customers got a kick out of seeing the horse outside of the store, Petre says the man's actions fall under an animal cruelty statute because he was recklessly leading the horse into a potentially dangerous situation.
"Horse stepping in front of a car travelling 40-50 miles an hour isn't going to be a good end for either party involved," Petre said.
The man was given a citation for public intoxication, and a friend was called to help take him -- and his horse -- home.
Police hope the man thinks 'whoa' before drinking and riding again.
------
Story compiled with contributions from Jennifer Stagg and Marc Giauque.
×